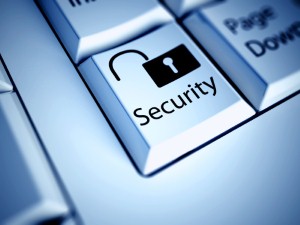 In today's business world, protecting company privacy is essential. Unfortunately, the number of cases associated with online theft is rising. It is challenging to ensure company data is secure, however, taking time to understand who has access to important data and how to best protect it is well worth the investment of time and money. We're going to identify five proactive ways in which companies can use privacy programs and data security measures to help prevent and respond to an insider's intentional or inadvertent disclosure of confidential company information.

1. Tighten up network security
Computer users in the office may be inadvertently providing an easy access route to your network servers. You can prevent this from happening by ensuring:
Logins expire after a short period of inactivity.
Use of strong passwords and the habit of changing them frequently.

2. Encrypt sensitive data
There are many options to encrypt data via applications, databases or via security suites that can run on desktop or laptop. If you can encrypt your company data, chances of security hack will be minimal and the information will be safe from being compromised by unauthorized users.

3. Set internal IP restrictions
Having an IP restriction within a company can mitigate the risk of a breach. Only users within the company will be able to access any private content. Those who try to share or access it elsewhere will not have access.

4. Research your cloud service providers
When selecting a cloud service, make sure you thoroughly check the background and legitimacy of the provider that you are going to entrust all your company data with. There are plenty of cloud services out there but picking the right one takes time. However, choosing the right one can go a long way.

5. Create agreements with service providers
Confidentiality clauses and nondisclosure agreements with service providers are common and important. Privacy and data security provisions can provide additional protection and mitigate the risk of a breach.

Organizations concerned about their bottom-line need to take steps to protect their valuable assets. Check out our eBook: Top 6 Reasons to Protect Your Documents, as we look at the reasons why securing documents is an important step in ensuring your assets are protected.