This is a continuation of 6 Steps to Creating Positive Reader Experiences – Part 1.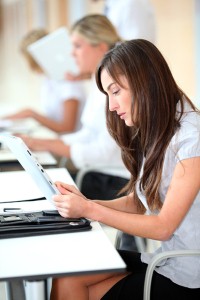 For some content providers, leaving documents unprotected is simply not an option. However, it is difficult to create document security systems that do not frustrate readers. Document security, inexpertly applied, can quickly become a deterrent for readers, especially as many people often feel they can most-likely find the information they need from another, more accessible source. Therefore, a balance must be struck between creating a positive experience for readers and maintaining document security.

Here are the remaining three of six points we think you need to consider when determining the level of reader experience when choosing DRM.

4. Understand your reader's behavior
Readers often want to download a document on one computer and read it on another. For instance, a reader might need to have the document on a desktop at work but may also want to transfer it to a laptop for travel. With many DRM solutions, this is not possible and the user's attempts to access the document legitimately are impeded.

5. Understand your commitment to maintaining the reader record
How long should you maintain a record that a reader has authorized access to a document? Vendors and publishers must balance the need to keep systems simple and databases clean against readers' expectation that once authorized access rights have been granted they will persist for a reasonable period of time.

6. Maintain a tolerable level of document security
All DRM is susceptible to circumvention. How much security is enough varies from application to application. A blogger responding to a post in the weblog of Adobe's Bill McCoy, General Manager, ePublishing Business sums up accepted wisdom about the effectiveness of DRM. Blogger Ben Trafford comments:

"Let's face it - any DRM can and will be hacked. DRM should be like the Club – it deters your basic thief from stealing my car, but doesn't stop me from driving. If more people could grasp this idea, we'd have a much happier world...and doubtlessly, a lot more eBooks on the digital shelves. It's a real pity that big business seems to think that strong DRM is anything but a burden to customers.

The strongest DRM gets hacked all the time - and at about the same speed as weak DRM. The only difference between the two is that one is a pain for the customer, and the other...is not."

What is at issue here is the common belief that DRM is "a pain for the customer." In this context, it is important that reader's feel that the level of security is balanced out by the perceived value of the document's content. It is also vital that content owners understand readers' attitudes to online content sharing. Owners must not get "in the way" of the experience that consumers of online data expect to have, whilst still protecting their property.

Each company must evaluate the approach that best fits the needs of its readership to ensure the widest possible readership, the most leads or the greatest revenue.

---
This was an excerpt from our white paper: Beyond DRM – 6 Steps to Great Reader Experiences. You can read the full white paper here.