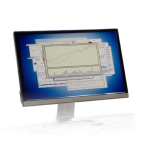 The average office worker continues to use a whopping 10,000 sheets of copy paper every year. As businesses evolve in the digital age, companies have an opportunity to re-examine their daily processes and workflow, to improve and protect their business. One area that continues to garner steady support is the transition of organizations towards a paper free workplace. To support and educate organizations and individuals on this mission, AIIM (Association for Information and Image Management) organizes the World Paper Free Day, a virtual event that takes place on November 4.
A few figures about paper consumption in the office:

The average office worker continues to use a staggering 10,000 sheets of copy paper every year.

45% of the paper printed in offices ends up trashed by the end of the day – this daily lifespan occurs for over a trillion sheets of paper per year.

In the U.S., companies spend more than $120 billion a year on printed forms, most of which outdate themselves within three months.

A typical employee spends 30-40% of his time looking for information locked in email and filing cabinets.

The average document is copied 9 to 11 times and every 12 filing cabinets require an additional employee to maintain.

Each four-drawer file cabinet holds an average of 10,000 to 12,000 documents, takes up to 9 square feet of floor space and costs $1,500 per year.

Each misfiled document costs $125. Each lost document cost $350 to $700 – large organizations lose a document every 12 seconds.

More than 70% of today's businesses would fail within three weeks if they suffered a catastrophic loss of paper-based records due to fire or flood.

Paper in the average business grows by 22% a year, meaning your paper will double in 3.3 years.

Information retrieved from www.thepaperlessproject.com
It is AIIM's research based conclusion that removing paper from every day business activities improves productivity, accessibility, and compliance. AIIM works from the mindset that information is our most important asset and focuses on providing useful content to help solve business challenges, particularly those that take place at the intersection of people, processes, and information.

At Vitrium we are well aware of the importance of digital documents. Our aim is to provide security, control, and analytics power to companies that rely on sharing digital documents. Some of our biggest clients are organizations that have innovated in their respective markets and offered online and digital solutions and content where there was none before. It's no surprise that we fully support initiatives like the "World Paper Free Day" put together by AIIM, and we wanted to take the chance to relay some of the great insights they have uncovered through their research and experience into the benefits of moving towards a paperless work environment.
Here are some of the benefits of transitioning to a paperless organization:

Improves fluidity and productivity by transforming manual processes and automating repetitive tasks.

Paperless office software (such as information systems or even simply taking notes on an iPad or other device) makes the content searchable meaning that you don't have to search through written notes.

Automates organization of content archives while improving compliance.

Enables the integration of different systems, including between suppliers and subsidiaries, extending your workplace.

Allows for flexibility of work environments, such as Bring-your-own-device (BYOD) initiatives and telecommuting.

Encourages sharing of information and collaboration focused projects by giving a centralized place where team members can access crucial information.

Makes it easier to control and protect crucial and confidential business information like contracts, business secrets, employee data, and product information.
To learn more about World Paper Free Day, visit and enroll for the event coming up this Friday. At the bottom of this article you will find a list of helpful resources and additional information that can help your business progress towards a paperless workplace. In addition, promoting paper free offices is an important part of the dialogue around sustainable measures for the modern workplace. We applaud any and all initiative that brings awareness to important issues while enabling businesses to work easier, better, and more securely.
For additional information please read: