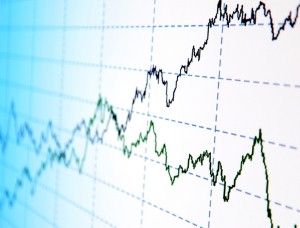 Content publishers and marketers have always had a love/hate relationship with DRM.
Things that they hate: DRM, content security, gating content, and usernames & passwords.
Things that they love: analytics, metrics, data, reader consumption, document value.

Content producers want their content to be read and enjoyed. They want to bring value to the reader and increase revenue or exposure for the business.
With the addition of document analytics to Protectedpdf, we're now offering the best of both worlds – now you can secure your content and gather valuable analytics on reader consumption, document read-through rate, geo-location of readers, and all sorts of page-level metrics that tell your content creators what is going on with their content while keeping it secure.
A sales person can use the metrics on reader read-through rate to prove value and sell more content. Marketers can analyze the document interaction to decide which pieces are more interesting and which need to go back to the drawing board. Business leaders can make better business decisions because they are making them with real data and not gut instinct.
While document security is necessary to secure revenues and protect intellectual property, document analytics is necessary to understand the value of your content to your consumers so you can make better content that will further secure revenues. When you think about it like that, the two go hand in hand. You can secure your content all you want but if the content is not bringing value to the consumer, it's not really worth securing. Knowing the value that your content is bringing, and understanding what your readers are doing with your content, will help you create better content which in turn will be more valuable to the consumer.
Now marketing and sales can agree on what is and is not working because there is data to back it up. Shared documents will lead to more leads. Documents that are read all the way through will lead to more informed prospects. Seeing these two metrics and knowing how to use them to improve your content leads to more sales success, more revenue, and a place where content publishers may agree that all DRM solutions are not created equal. And maybe, just maybe, there is a place for DRM - with analytics - in content marketing after all.