How Data Breaches Can Affect Brand and Reputation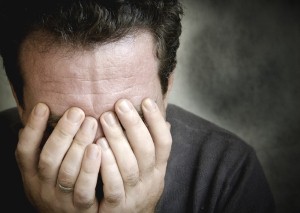 It is a big lost for any organization experiencing a data breach. In terms of impact on reputation, not all data breaches are equal. Some breaches are more devastating than others to an organization's reputation and brand image. However, most organizations do agree that their reputation is one of their most important and valuable assets.

Data protection and security are critical elements in protecting your brand's reputation and maintaining customer loyalty. A recent Forbes Insights report, Fallout: The Reputational Impact of IT Risk, highlighted how an IT security breach can have serious implications in how a company is perceived.

According to the report:
46% of organizations suffered damage to their reputations and brand value as a result of a cyber-security breach
19% of organizations suffered damage to their reputations and brand value as a result of a third-party security breach or IT system failure
These results show that data breaches have major effects on businesses and could harm brand image if not being dealt with properly. Even with this in mind, it seems that businesses are not putting proper policies and controls in their own organizations to mitigate the risk of a data breach. In another recent study by the Ponemon Institute:
85% of respondent businesses admitted that they have experienced a data security breach
46% of businesses failed to implement encryption solutions even suffering a data breach

Data breaches are a pervasive problem for most organizations today, yet, despite reputation diminishment, many companies do not take appropriate steps to prevent data breaches or mitigate risks when the inevitable occurs. It is up to organizations to stay vigilant in protecting their information at all times.

Here are some action steps you can take now to help keep your customer and proprietary data safe and protect your organization's reputation:
Create an incident plan so the organization is ready to respond if a breach should happen.
Write down exactly what procedure to take when the breach occurs.
Conduct breach simulations and hold regular security training sessions with employees to review the company's policies about data protection.
Always be proactive instead of reactive.
Invest in security software to minimize the risk of a breach.

How at risk is your organization of experiencing a data breach? Use our risk grader to make a quick assessment.