Vitrium has always been in the business of helping companies protect their revenue generating documents and content. The bulk of our business comes from this source and our business is growing so this tells me that the need for protecting revenue generating content is growing, too. One way that has become really popular for online publishers to generate revenue is via ads. On the weekend, I googled trips to Mexico for my family at Christmas, and now all I am seeing is deals, deals and more deals on trips to Mexico and beyond…apparently 'the google' thinks I should also look at trips to Europe, but I digress…
Ads are everywhere and they are becoming annoying. Even though I appreciate being notified at every stop about the next great deal on Mexican resorts, sometimes I actually have to get some work done and having to click 'no thanks' or try and find those hidden "x" buttons can be really distracting! Enter the ad blocker. You knew it was coming, the first time you saw an ad. Readers all over rejoice…publishers and marketers everywhere freak out – how will they recoup this revenue that they will lose now that the ad blockers are showing up all over? This is legit revenue that businesses have come to rely on. Things need to change.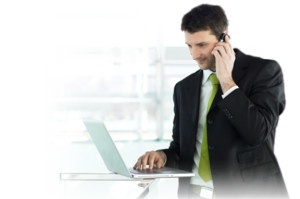 Publishers and marketers are going to need to find better ways of getting their content out to the market. The best way to circulate online content, STILL, is email. It's pretty secure, it's very efficient and now, best of all, it's free of ads. Bingo. But there are some issues with this from a $$ perspective. Now that I am circulating my content via email – how am I going to make any money? Oh right…I'll need to charge for it. Duh, ok – got it.

But wait! Now my valuable money maker is out there for the world to read…anyone can forward MY email with MY hard work off to anyone they want and I cannot do anything about it. ENTER: DRM. It's almost like we've come full circle – but tried, tested and true – emailing your recipients the content they have paid for is the most effective way, and if you want to protect your revenues, then you will have to protect the money maker.

Social Media are the best avenues for reaching the masses and casting the wide net to find new prospects/bring in new clients. Once you have their attention (email addresses!) then you can move your efforts back to more traditional ways of reaching them, free of ad blockers and other deterrents that your customer needs to deal with to get to what they paid for.

So to summarize:
Use Social Media to hit the masses and build a following
Once you hook them, make sure you get their email address
Send them your goods the old fashioned way
Protect your money maker!!! Use DRM!!
Continue to collect revenues without annoying your customers.
Win, Win.

Happy selling…happy revenue generating…many happy returns!