Make Your Content Accessible to All Your Readers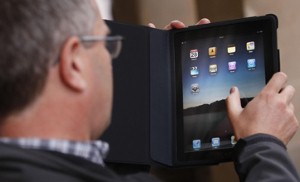 The process of adopting an accessibility policy in any part of your business can be an overwhelming undertaking. It may mean uprooting already firmly established workflows and investing in new technologies. When it comes to document management and online publishing, accessibility often times means compatibility. It's about being compatible with whatever devices and applications readers might be using, which can require lots of tedious testing.

A large part of accessibility in document management and online publishing is adapting to the latest mobile and cloud technologies. It's a pretty well-known fact that the use of mobile devices has skyrocketed, and that cloud storage is the norm in the business world and gaining popularity for personal use. It used to be that you only had to worry about supporting the 2 or 3 major desktop operating systems, but now there are so many different mobile devices, each with their own operating systems and applications.

Another aspect of accessibility that perhaps might not get thought about as often in document management and online publishing is supporting your hard-of-sight readers. As a standard practice in the web publishing world, all web pages are written with HTML tags that help read-out-loud applications to understand what is on the page. These applications are then able to read the text on the page out loud for the visually impaired. This practice should be standard in digital publishing as well.

As daunting as the task may seem, it's important to ensure that your content is accessible to all your readers, no matter how they are consuming your document or publication. Readers expect to be able access your content no matter where they are or what device they use.

Fortunately, one thing that most of these devices have in common is an internet browser. This means that it's not necessary to keep documents in multiple file formats to be compatible with the different operating systems and applications. Nowadays, content owners can upload their original document to a document security platform, and distribute their content to all their readers using an HTML5-based web viewer. Readers can then view that content through their internet browser on whichever device they choose. Just don't forget to make sure that the HTML5-based viewer is also compatible with read-out-loud applications.