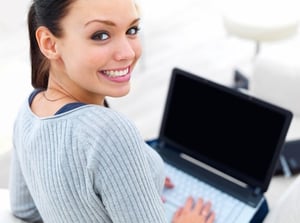 Laptops are useful for a number of reasons, especially for employees on the go. These computers enable workers to complete tasks remotely and can help them stay productive from across the globe.
However, laptop users face several security risks. Mobile devices could be stolen or lost, and the ramifications can be severe for workers and their employers. Unauthorized users may access confidential documents stored on these laptops, but if the files fall into the wrong hands, companies risk damage to their reputations and profits.
For example, on October 31, 2012, an unencrypted laptop was stolen from a NASA employee's car. According to Talking Points Memo, the computer was a significant loss, as it contained the social security numbers and other identifiable information for more than 10,000 agency employees.
Avoid potential security issues by employing the following tips to protect valuable materials stored on laptops.
1. Use PDFs
Portable document format (PDF) files are accessible in all operating systems and maintain their quality on desktop computers and mobile devices. Laptop users will appreciate the seamless use of PDFs because the files are easy to secure and reduce safety risks for businesses and workers.
Enhance document security on laptops with PDFs by requiring users to enter login information to view confidential materials. Supervisors gain control with PDFs and can modify or revoke reader access at any time.
2. Create strong passwords
Passwords are valuable for employees who want to avoid potential security problems. It might seem time-consuming to create passwords, but spending a few extra minutes to make a unique code reduces the risk that unauthorized readers can unlock confidential materials.
Additionally, companies that provide laptops for employees can require staff members to periodically change their passwords. Workers who create unique passwords every few months can further limit potential dangers from hackers and viruses.
3. Encrypt data
Encryption provides extra protection by preventing unauthorized access to files. While people might be able to see certain files that are available on a laptop, decryption is required to see confidential information.
Supervisors can provide tutorials to show workers how to successfully encrypt data stored on their laptops. Workers who fully understand how to secure confidential materials through encryption can ensure the safety of valuable documents.
Is your organization at risk of experiencing a significant document security breach?
Use our risk grader to quickly assess your company's risk and what actions you can take to secure your information.