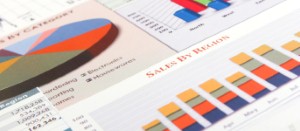 An important aspect of online publishing is making sure that the publication is profitable and worth your while. This is why many publishers flock to document security and DRM software that allow them to secure the intellectual property in their publications and protect their revenue streams. With these programs, content owners can control access to their content and prevent that file sharing we know to be a revenue killer. Protecting your content is the first step to maximizing revenue, but now it's time to take it a step further with document analytics.

With detailed document analytics, online publishers can use various metrics to measure reader engagement and the focus on ways to improve the performance of their content and ensure that they are reading their audience. With document reporting on statistics such as most document unlocks, most active documents by reader views, most time spent on documents, and highest read through rate by document, content owners can get a pretty clear picture of which publications are bringing the most interest, and what exact content is keeping readers engaged. From here you'll learn what interests your readers the most so that you can optimize the content in your publications for a better reader experience.

If you have a large readership with subscribers from all over the world interacting with your content, you may also want to consider tracking your readers to gain a better understanding of your audience. Some document analytics statistics will tell you who your most interested readers are, where they are located, and what applications or browsers they are using to open your secured documents. Knowing this kind of information will help you ensure that your documents are reaching the right target audience.

So whether it's to improve the value of your content, or to gain a better understanding of your readers, document analytics will give you the information you need to help increase the ROI on your online publications.

To learn about the newest document analytics feature in Protectedpdf, get your free demo.