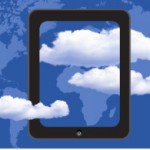 As decision-makers continue to deploy cloud computing initiatives, they are inherently increasing the risk of losing sensitive assets. This was highlighted in a recent study by SailPoint, which found that the majority of enterprises are hosting about a third of their mission-critical resources in the cloud and expect this number to jump to half by 2015.
Unfortunately, the survey also found that organizations are failing to place more of an emphasis on access control as they increasingly use the cloud, which is impairing their data and document security capabilities.
"As organizations adopt cloud applications, they are very likely to increase their risk exposure by putting sensitive data in the cloud without adequate controls or security processes in place," said Jackie Gilbert, executive of SailPoint's cloud business unit.
Access control is an important part of any document protection program, as it inhibits unauthorized users from viewing and using confidential resources. By using advanced document rights management tools, companies of all sizes can embrace the cloud without concern of exposing mission-critical assets, as decision-makers will have the power to prevent certain individuals from reaching sensitive files.
Like this content? Find more articles like this at Vitrium News & PR.