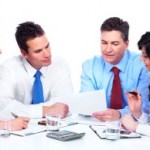 The proliferation of advanced solutions in the IT landscape has given way to the deployment of hybrid document security strategies, as many firms are leveraging multiple technologies to keep mission-critical resources and information safe. This was highlighted in a recent study of 530 IT executives by Vision Solutions, which found that 47 percent of respondents are taking a hybrid protection strategy.

Since many companies around the world are now using the cloud to store sensitive applications and information, executives need to be more resilient than ever, as any resources hosted in the cloud can be accessed from virtually anywhere at any time.

"Against a backdrop of natural disasters that had serious personal and business ramifications, as well as a range of high profile IT failures, the theme of resilience has been in the public eye more than usual," said Alan Arnold, CTO at Vision Solutions.

Large and small businesses using a range of advanced solutions should consider leveraging document rights management and other access control tools which eliminate an unauthorized user's ability to view confidential resources.