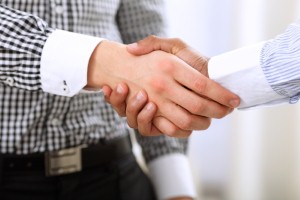 Trust has always had a major factor in the adoption of advanced technologies, as decision-makers are often forced to take the vendor's word as to how well the solution's document security capabilities perform. In today's age of cloud computing, assurance continues to play a significant role in the hosted service's adoption.
This was highlighted in a recent study by BearingPoint Institute, which found that corporate executives are often more interested in a service provider's guarantee than the cost-saving capabilities of the cloud.
"In the robust, binary world of cloud computing, trust is a fragile and imprecise variable, yet one of overwhelming importance," said Stefan Pechardscheck, partner at BearingPoint. "Trust is the red line issue when it comes to moving processes into the cloud."
Although the reduction of IT expenses and the ability to boost collaboration are often among the top reasons for migrating to the cloud, security continues to be the top inhibitor. If a hosted service cannot properly protect mission-critical documents, most decision-makers will see no point in embracing the solution. The same can be said for confidence: If executives cannot trust a service provider, there is not much hope for whatever the vendor is selling.
As the technological landscape continues to evolve, service providers need to ensure they instill a level of document security assurance with potential buyers.