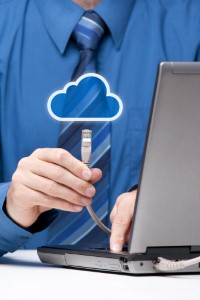 Few would contest the notion that cloud computing is one of the most powerful technological developments in recent years. With the cloud, firms can become more flexible while saving money and resources.

However, as a recent study demonstrated, many U.K. business decision-makers are hesitant to adopt the technology due to fears concerning inadequate document security.

Cloud Pro reported that the study, which included 300 high-ranking businesspeople, found that participants' two greatest concerns regarding the cloud are the risk of data breaches and loss of control over data, cited by 44 and 33 percent of respondents, respectively.

As these numbers suggest, many business people are afraid that moving documents into the cloud will diminish their ability to protect the data from exposure and loss.

However, numerous industry experts have pointed out that the cloud is not inherently any more or less secure than legacy solutions. Documents stored in the cloud simply require adequate protective measures, just as documents stored in-house require protection. A firm can safely take advantage of cloud technology by implementing a high-grade document protection system focusing on the data itself, rather than the hardware on which it is stored.