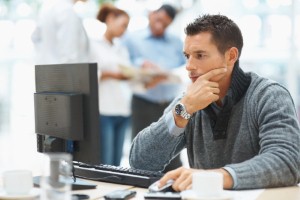 The holiday season means consumers will be spending more time online and browsing through company websites. While this can translate to more sales and revenue, the activity also means mission-critical documents could be exposed if they are not properly secured.
A recent report by Business Review said decision-makers need to find the appropriate document protection and overall security tools to ensure online shopping activity does not jeopardize the safety of employee, customer or corporate information. While there are many options available in today's highly digital world, executives may consider migrating mission-critical resources to the cloud.
Cloud computing environments abound in the current market and enable businesses of all sizes to take advantage of a flexible storage environment on a pay-per-use basis. When an organization partners with a service provider that guarantees a certain level of document security, the firm can carry on with operations without worrying about confidential assets being inadvertently exposed, Business Review noted.
Decision-makers also need to educate employees in how to securely access and use sensitive resources, especially when web traffic levels are high. In doing so, companies will likely be able to generate revenue during the holidays without exposing confidential documents.
Did you find this post informative? Make sure you follow us to get our news updates in your feed, and maybe you'll win an iPhone 6!