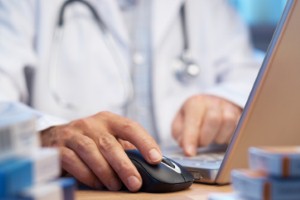 A new study by the Ponemon Institute revealed that approximately 94 percent of the healthcare industry has experienced at least one data breach within the last few years. With each incident costing about $1.2 million, the industry could face losses of around $7 billion in 2014.
The survey found that patient information is most often at risk, as human error or the misplacement of equipment often jeopardized confidential records. This suggests decision-makers need to establish a more concrete document protection program.
"The trend continues: data breaches are increasing, patient information is at risk, yet healthcare organizations continue to follow the same processes," security expert Rick Kam said. "Clearly, in order for the trend to shift, organizations need to commit to this problem and make significant changes. Otherwise, as the data indicates, they will be functioning in continual operational disruption."
A separate report by InformationWeek noted that executives should not overlook traditional document security and encryption tools, as these solutions have proved themselves useful over time. As the cyber risk landscape continues to evolve, decision-makers need to be proactive in their fight against data breaches or risk exposing highly confidential information.