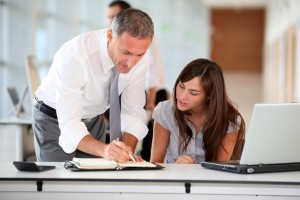 Encryption is an important aspect of effective document security programs, as the technology ensures individuals with the appropriate credentials are the only ones able to access the resources. Most industry compliance regulations require executives to leverage encryption, though many decision-makers have trouble implementing the tools.
A recent report by InformationWeek noted that a lot of organizations enable departments to launch individual encryption programs. This decentralized policy can introduce a number of problems, including functionality issues.
InformationWeek said encryption initiatives need to be flexible and executives should pick their battles. In other words, document protection programs force other security strategies to conform to a narrow set of best practices. Instead, decision-makers should conduct risk assessments and determine where encryption should be applied and prioritized. In doing so, firms will be able to keep mission-critical resources safe without impairing performance.
A separate BankInfoSecurity report also highlighted the importance of prioritizing certain encryption initiatives before launching a full-scale deployment. This will become increasingly important during the consumerization era, in which mobile devices are used more frequently in the workplace than ever before.
Take the first step in developing a document security plan by learning how to assess the value of your documents in our free white paper: What Documents Need Protecting Most?