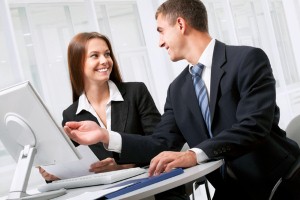 Keeping a database secure is one of the best ways to ensure document protection initiatives are effective. Unfortunately, many firms neglect to implement day-to-day best practices to ensure the environments are capable of safeguarding confidential resources, according to a Dark Reading report.

To keep companies on pace with today's constantly shifting IT landscape, Dark Reading suggests decision-makers apply timely patches and monitor servers to minimize risk. Too many businesses simply launch web applications without considering long-term security, however, meaning a number of organizations are inherently less secure than they should be.

"Many developers implement a web application and then forget about it," security expert Mark Goudie said, according to the news source. "But web applications are not 'set and forget.' Some components are part of a package that needs a maintenance regime to ensure it is not exploited."

In addition to advanced document security tools, executives should also consider leveraging monitoring solutions that provide insight into how specific applications are running. By using these services, companies of all sizes can regularly observe the web landscape to ensure mission-critical resources are not exposed through poor practices or failure to notice a vulnerability.

Take a step toward building a strong document and data protection plan by downloading this Free White Paper: Why Invest in Document Security?