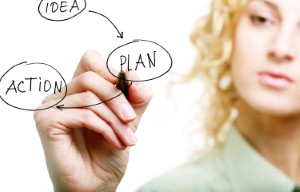 Although small and medium-sized businesses (SMBs) are often considered the heart and soul of the private sector, their inability to implement advanced document security initiatives could hinder their influence. Although many enterprises work with SMBs to develop more robust leads and deploy innovative software, vulnerable SMBs are often avoided, according to a Dark Reading report.
"Taking a lax attitude toward security can hinder the chance for growth through contracts or partnerships with large public or government entities," said Brian Burch of Symantec, according to the news source. "Why? [Because] large companies are wary of the risks with connecting and sharing confidential information with smaller companies who are not properly protected."
Unfortunately, small companies face the same risks that large organizations are forced to deal with, though often with a smaller budget and fewer exhaustible resources, Dark Reading asserted. For this reason, SMB decision-makers need to break through barriers and deploy the most advanced, cost-effective document protection strategies to ensure mission-critical resources are not inadvertently exposed.
Encryption and other document security initiatives are still a very plausible way to keep confidential solutions protected, according to a separate study by InformationWeek Reports. By adopting a combination of advanced protective tools, small firms may be able to reduce risk.