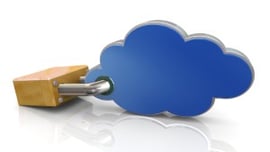 [PR Web] Vitrium™, a leading provider of PDF protection and document security solutions, announced today a major upgrade of its document protection solution, Protectedpdf®, to be released July 16, 2014.

A sweeping set of new features to be released July 16, 2014 will bring a fresh new look, enhanced security, and more utility to Vitrium's popular Protectedpdf® document security software, and DRM solution.

"We want to prepare customers for this exciting upgrade that will help make Protectedpdf® more useful and secure for our customers, and make it even easier for readers to view their documents."
- Susan Daly, President & CEO, Vitrium Systems Inc.

Many of the new features will be upgraded automatically for Standard, Pro and hosted Enterprise customers, and some will be available as options. Installed Enterprise customers will require an update to their Protectedpdf® Enterprise Server.

For more information about this upgrade and all the new features, check out the latest edition.

Protectedpdf's Top 7 New Features:

1. Hardened security
All hosted Standard, Pro and Enterprise customers will now have AES 128-bit encryption; MITM1 attack prevention; Replay2 attack prevention, and more complex one-time password protection used to seal secured documents. Enterprise customers with installed solutions will be able to take advantage of these improvements when they update their Protectedpdf® Enterprise Server.

2. Fresh and Faster Interface
A newly designed administrative interface for Standard customers modernizes, simplifies and streamlines the tool making it much more intuitive and useful for Protectedpdf® administrators. The new release also includes a setup wizard to help customers get up and running with the new interface quickly. Hosted Pro and Enterprise customers will require a service engagement to integrate this feature.

In addition, the admin portal for hosted Protectedpdf® customers will move from a Silverlight-based user interface to HTML. Customers will see an improvement in speed, including loading and processing times. Pro and Enterprise customers will be able to access these features with a service engagement from Vitrium.

3. Improved API
With the new release, Vitrium is bringing the Protectedpdf® API into alignment with best practices in API development using the RESTful development architecture. Pro and Enterprise customers can have integration up and running in minutes and will notice a simplified, intuitive and clean API interface.

4. Watermarking Enhancements
Protectedpdf® Pro and Enterprise customers can now have improved watermarking with multiple true (transparent and/or diagonal) watermarks, dynamic (user triggered) watermarks, and watermarks that can span multiple lines (they contain line breaks).

5. New "Social DRM"
All customers will now have the option to choose "Social DRM", a lightweight DRM solution that simply seals the document with a true watermark (transparent and/or diagonal) that needs no passwords or logins to open! This new feature is an answer to many Vitrium customer requests to have robust DRM for some documents,
and a totally hassle-free reader experience for other documents.

6. Web Viewer Bookmark Support
The web viewer will now display bookmarks from the original PDF, and show these bookmarks in the toolbar. Users will be able to use these bookmarks to click to various sections in the document, making it easier to navigate long complex PDF documents.

7. DRM Customizable Policy Templates
Administrators now can apply custom policy templates at the document level. This will make it much easier for document owners to save common settings as a template and apply them to new documents as they are sealed. Admins can store as many templates as they like and apply them to any applicable document.

Vitrium continues to listen and respond to customer needs to add functionality and usefulness to it's document security solution.

About Vitrium Systems
Vitrium provides document protection solutions that empower content owners and publishers of PDF documents to protect their valuable content. It's more than copyright protection; it's protection of intellectual property, revenue-generating content, or confidential and sensitive information. Vitrium's flagship product, Protectedpdf® has been trusted by over 1,000 companies and accessed by over a million users worldwide. For more information, visit www.vitrium.com.
_______________________________

Link to the original PRWeb release www.prweb.com/releases/Protectedpdf-releases-new/DRM-features/prweb11936696.htm
_______________________________
1A Man-in-the-Middle attack, is a form of active eavesdropping in which the attacker makes independent connections with the victims and relays messages between them, making them believe that they are talking directly to each other over a private connection, when in fact the entire conversation is controlled by the attacker. (see http://en.wikipedia.org/wiki/Man-in-the-middle_attack)
2Replay attack is a form of network attack in which a valid data transmission is maliciously or fraudulently repeated or delayed. This is carried out either by the originator or by an adversary who intercepts the data and retransmits it, possibly as part of a masquerade attack by IP packet substitution (such as stream cipher attack). (see http://en.wikipedia.org/wiki/Stream_cipher_attack)