National Institute for Trial Advocacy (NITA) selects Vitrium's Document Security Solution to Protect Revenue Generating Content
By Alice Liang | February 21, 2017
America's leading provider of legal advocacy skills training chooses Vitrium Security, document security and digital rights management (DRM) solution from Vitrium to secure valuable intellectual property in their revenue-generating training resources.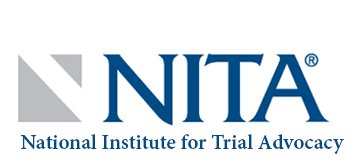 Vitrium's document security and analytics solution , Vitrium Security, has been selected to provide digital rights management (DRM) to the National Institute for Trial Advocacy (NITA) , a non-profit organization that provides resources and materials promoting legal education globally, especially to nations that are still developing a strong legal framework. NITA has been leveraging the document controls in Vitrium Security to protect its copyrighted training materials, eliminating theft of its intellectual property and preserving revenue streams.
"NITA is a nonprofit business, with a need to protect our copyrighted materials," says Jennifer Schneider, Director of Publications at NITA. Prior to implementing Vitrium's DRM solution to protect the training materials sold by NITA and used in their training programs, documents were emailed as unprotected PDF files or occasionally printed and mailed to customers who requested them. The results were exposure to risks of unauthorized file sharing, copying, and illegal distribution of NITA's copyrighted and revenue-generating materials.
"We needed to find a simple, cost-effective, and user-friendly DRM solution that allows us to protect our copyrighted materials , set permissions and controls on who can access our documents, and yet still offer a pain-free experience for our paying customers," continued Ms. Schneider. The document security process followed by the team at NITA is straight-forward with the adoption of Vitrium Security: a database of PDF-based training materials is uploaded into the Vitrium Security system upon request from their customers. DRM policies are then applied, such as limits on who can view and unlock the document and how many computers the document can be opened on, amongst other document control features. Certain customers, like professors or instructors, will gain access to their protected documents for a full semester, whereas other customers may only be granted a few days of access.
Ms. Schneider concludes, "We ended up selecting Vitrium Security from Vitrium because it met all our requirements with the bonus that our customers wouldn't need to download any plug-ins to view the secured document." Since using the document DRM solution from Vitrium, the team at NITA was able to maintain their current training materials email distribution workflow, now with the added DRM protection from Vitrium. They are confident knowing that their intellectual property is getting into to the right hands, and that copying and unauthorized file sharing have been kept to a minimum, if not eliminated completely.
With the recent announcement of Vitrium's add-in for Microsoft Office, the team at NITA will be able to protect their Microsoft Word, Excel, and PowerPoint files directly within Microsoft Outlook before emailing the training materials to their customers. This new functionality will make workflows more efficient and allow them to securely share content in these popular file formats.
About Vitrium
Vitrium provides document security solutions to empower businesses that create, publish, or distribute proprietary or confidential content. Vitrium's enterprise document security and digital rights management (DRM) software allows clients to protect, control, and analyze exactly how their content is used by their audience. Vitrium protected documents have been published and distributed by thousands of companies and accessed by over a million users worldwide. For more information or to try Vitrium Security for yourself, visit http://www.vitrium.com/free-trial/.
About NITA
The National Institute for Trial Advocacy (NITA) is the nation's leading provider of legal advocacy skills training. A 501(c)(3) not-for-profit organization based in Boulder, Colorado, NITA pioneered the legal skills learning-by-doing methodology over 40 years ago and has since remained the ultimate standard in continuing legal education.