5 Steps to Protect Your eBook Before You Publish
By Susan Daly | June 1, 2022
The issue of eBook security always raises a concern. Unfortunately, there is no 100% fool proof way to prevent someone from duplicating your eBook. However, there are procedures and security measures you can take to minimize the chances of it happening to you.
We've taken the time to outline the most critical 5 steps you should take to protect your eBook before you consider publishing it.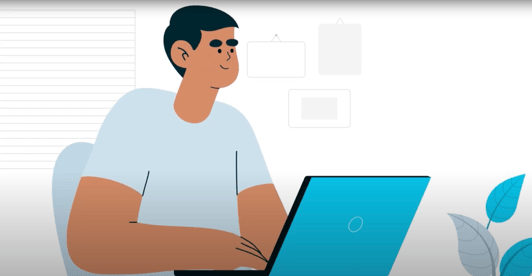 1. Convert files into PDF
Best practices must be put in place when publishing content. For example, converting a file into a PDF before uploading can make it more secured. The PDF format supports data encryption and offers secure approach to transfer data. Converting eBook files into PDF allows you to control user access and customize it, and it prevents viruses and other malware from affecting the safety of your content. Images, graphics, and fonts are preserved in a PDF format and interactive functions are usually supported.
2. Acquire DRM (Digital Rights Management) Software
Ensuring that only the right people can view your eBook is crucial, but controlling what they can do with that eBook is just as important. Digital rights management policies allow you to add different settings to control who can access your eBook and what they can do with it. It will protect your eBook from piracy by encrypting its content as well as determining user access permissions and controls. DRM software for eBooks enables you to always have complete control over your content.
3. Add digital watermarks to your eBooks
Watermarking your eBook isn't a foolproof way to protect digital content, but it can be of great help. It makes it very difficult for someone to take credit for your work when your name is plastered across a document, for example. Digital watermarks are another way to improve security since they cannot be removed or altered, making them a very important tool when fighting copyright infringement on the web. This allows users to legally use the content, while adding security to the content to prevent illegal usage. Furthermore, if your eBook is, for some reason, copied, digital watermarks will travel with the copy wherever it goes, allowing you to identify who incurred in copyright infringement.
4. Publish an official copyright notice
Understanding copyright law is very important for publishers. The moment digital content is published, you can protect it by having an official copyright notice. This will remind the world that the content you are publishing is yours and you own it. Using a copyright notice can serve as a deterrent for people who have intentions of copying it or sharing it illegally.
5. Register your eBooks
Registering your eBook creates a public record of the copyright. If you've discovered incidence of copyright infringement, you'll want to contact your lawyers and perhaps sue the person who is involved. However, you must first register your work to do so. Registering your eBook can also help reduce the chances of imported, infringed material.
Creating an eBook requires hard work, dedication, and resources. Therefore, as a publisher, it is crucial that you take the extra precautionary steps to ensure your eBook is protected from theft, as well as make sure that all your content is properly copyrighted. Hopefully these 5 steps we've provided will help you better protect your content and safely publish your eBook.
---