Protecting Your Educational Content is Imperative When Transitioning to Digital
By Susan Daly | August 19, 2020
Significant time and effort go into the development of educational content and the subsequent creation of successful lesson plans. For this reason, it's hardly surprising that websites such as Teachers Pay Teachers, and other "open marketplaces for educational resources," have more than three million paid and free resources available for download, or that Share My Lesson has more than 1.7 million members sharing and downloading educational content.
Teachers often use these websites as a kind of shortcut that allows them to spend more time focused on teaching, and less time preoccupied with developing teaching materials. The problem with websites like these, as well as free forums such as Facebook Groups and Linkedin Groups, is the fact that without adequate content protection guidelines set in place, educational materials are at high risk of being distributed freely. Valuable content that has cost businesses time and money to prod uce can potentially be unlawfully shared millions of times.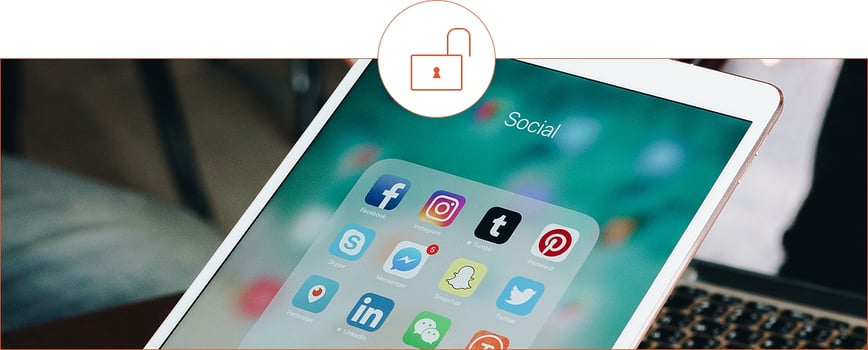 Take Mrs. Smith, for example, a teacher in a school district in Wyoming. She is part of a Facebook group along with 350 other teachers from all over the United States, and she recently purchased educational content from ABC Learning. Complete with lesson plans, lectures, pop quizzes, and a final exam on the American Revolution, the material impressed her so much she immediately recommended it to fellow teachers in the Facebook group.
Upon Mrs. Kline's request to share this wonderful material, Mrs. Smith kindly uploaded all the educational content she purchased to a DropBox folder and proceeded to share it with the entire group. All 350 members of the group now have free access to ABC Learning's paid content and are sharing it with fellow social studies teachers outside the group.
As a result of a simple status update on social media, ABC Learning effectively lost revenue and profit. Every time their American Revolution Content Pack was shared freely, they missed out on a potential sale. This massive loss could have been easily prevented by understanding the importance of the implementation of an effective content protection system, such as VitriumOne, a solution provided by Vitrium and its partner, Blue Flamingo.
Had ABC Learning used our type of technology for protecting its valuable content, the customers who paid for the content would not have been able to share it with unauthorized users. Not only did this result in a loss of revenue and profit for ABC Learning, but it essentially devalued the content, and ultimately wasted the time, effort, and resources spent developing and marketing the educational material. Moreover, it could have also led to competitors attempting to copy and sell this content as their own, eventually damaging ABC Learning's reputation.
Protect Your Digital Education Intellectual Property
From ebooks and worksheets to videos and other educational materials, the precious Intellectual Property (IP) your company is working hard to produce is well-deserving of ironclad content protection. With VitriumOne, the perfect combination of Vitrium's encryption and DRM technology, plus Blue Flamingo's well-designed application targeting the education market, you can protect and prevent your educational content from being shared, copied and/or distributed.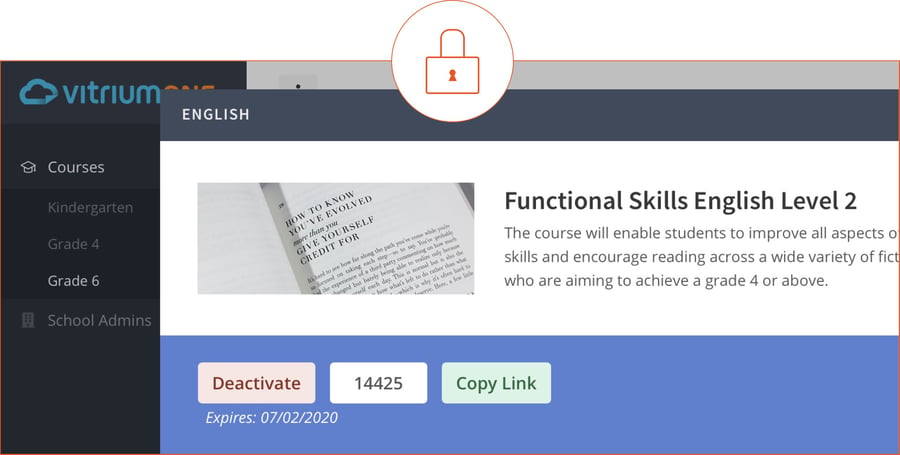 Avoid wasting your company's time and resources by protecting the hours and hard work done by your employees, contractors, and partners; and make sure your revenue and profits are not lost. Ultimately, by implementing VitriumOne, you are protecting your company's bottom line.
As the transition from traditional face-to-face learning to digital learning continues to accelerate, it is now more than ever a critical time to make use of a content protection and distribution software. A solution that will guarantee only authorized users, those who have paid for the right to access your content, can use it freely and comfortably.
VitriumOne was designed specifically for educational content providers that sell their content to the K-12 or primary/secondary school markets. With this solution, you are able to effectively protect a wide variety of content, set up lessons, courses and modules, apply different permissions to schools, teachers, and students, set expiration controls and device limitations for those who access the material, and prevent unauthorized sharing and downloading of files.
At the same time, without the need to download any special plug-ins or apps, your users will be able to enjoy a mobile-friendly website branded with your images, colors, and logo. They will be able to log-in and engage with the content with ease, and your content, as well as your revenue and profits, will be thoroughly protected.
With our content distribution software, sharing content with authorized users has never been easier or more secure. Learn more about how VitriumOne can help you safely distribute your educational content by requesting a demo today.