Vitrium's User Portal for Secure Content Distribution
By Claudia Ascione | March 15, 2021
Vitrium Security's User Portal empowers organizations and content providers to distribute their protected content via a secure, central portal where their clients or users can log in from any device.
Once authorized users log into the customized client portal, they get access to all their protected content including documents, videos, images and/or audio files, depending on which version of Vitrium Security you're subscribed to and what file types you've uploaded. Setting up and customizing the portal is very easy and quick without requiring advanced technical skills or complicated coding.
The portal domain and look and feel can be customized to match your brand, providing a seamless user journey for your clients.
Key Benefits
Quick and easy setup
Secure content distribution via a single URL
Customizable to match your company brand
Compatible with desktop, tablet and mobile devices
No apps, plug-ins or Flash Player required to access content
High-grade security as both portal and individual files are encrypted
Prevent unauthorized access to content with your choice of over 20 DRM controls
Set different DRM controls for different types of users
Eliminate extra admin tasks with self-registration option
Save time and costs from setting up your own portal or distribution system
Track user login, files opened, and other detailed content analytics
Key Features
For Organizations / Content Providers
Customize Portal to Match Your Company Brand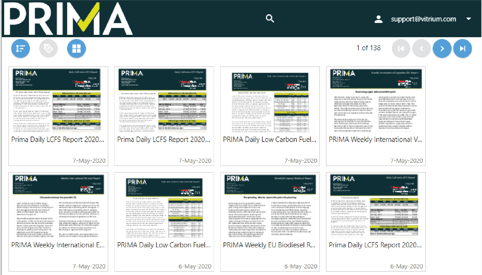 Customize the following elements of your client portal to match your brand with only a few clicks and no coding skills required:
Account name and domain URL
Company logo and favicon
Folder appearance using colours or images
Portal banner colour and sub-banner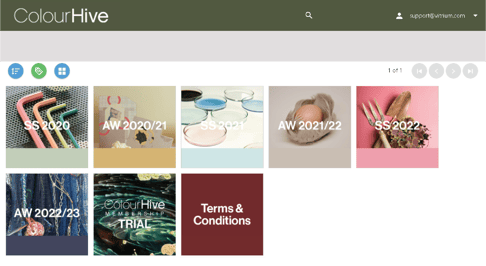 Organize Your Content In Folders
Make it easier for your users to find the right file by adding them to different folders and even sub-folders. You can also customize the folders' appearance by adding a thumbnail image or a colour.
Enable Self-Registration To Reduce Admin Tasks
If you use a single DRM policy for all users, you can eliminate admin tasks by enabling the self-registration feature in Vitrium's Portal Settings. You can also allow users to change their passwords for better security.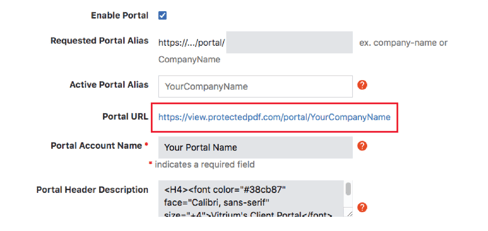 Distribute Your Content via a Single URL
Make life easier for your customers! Send them one single URL rather than multiple URLs to access multiple files! With the purchase of a custom domain from Vitrium and an SSL certificate, you can also customize the domain name to match your company domain.
Control Protected PDF Downloads
For documents, Vitrium also provides a protected PDF download option which you can enable on your custom portal. The protected PDF format requires the user to open it with the desktop version of Adobe Reader but without the use of any plug-ins or special apps.
For Clients / End Users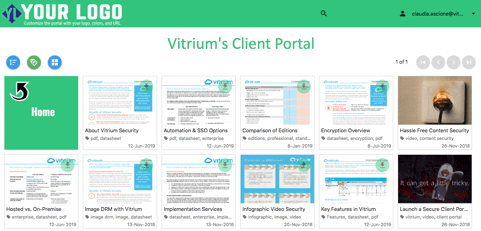 Access Multiple Content in One Single Place
Users will love being able to access all the content that they purchased or subscribed to in one, central place.
View Content in Thumbnail or List View
The default view in Vitrium's portal is the thumbnail view which looks sharp but if some users prefer the list view, they can simply change this by clicking the "View" icon in the portal.
Full Text Search
If someone has a lot of files in their portal, they can use Vitrium's full text search capabilities to look up content by the title or by specific words contained within the documents.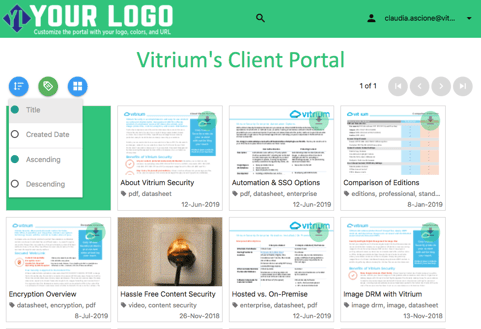 Sort by Title or Created Date
Users can sort their content by title or created date in order to find what they're looking for faster. This can be helpful if you distribute content regularly, either daily, weekly or monthly.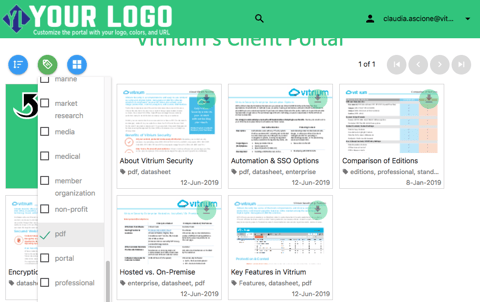 Filter by Tags
If you add tags to your content when you upload it to Vitrium, your users will be able to search for specific content based on these tags, which can be another helpful search function for users!
Vitrium continues to work tirelessly on adding more features, enhancements and improvements to its content protection and DRM solutions. If you have a specific request, send it to our team today as you never know if it's already on our roadmap or how quickly we might add it to the software! Feel free to contact us at support@vitrium.com, marketing@vitrium.com or sales@vitrium.com and we'll do our best to help you.