5 Steps to a Secure Document Protection Plan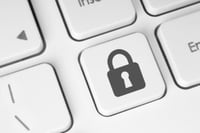 A document protection plan can help to ensure that your documents are controlled, tracked and protected. As part of this plan, companies should consider their password policies, the format for their documents, and the delivery mechanism for distributing their files.

1. Make it a priority, from the top down
Yes, IT is responsible for providing solutions driven by the business need, but it is usually not up to them to identify it. It is essential that all levels of management should buy in to the need to protect intellectual assets, files, and sensitive company data, as it impacts the bottom line, and affects the digital safety and operations of the business. Ensure that executives actively promote secure document sharing policies (document hygiene) so that it becomes part of the corporate culture, and guide departments and staff so that tools and processes are successfully implemented.

2. Identify your "crown jewels"
Determine which documents and files you most need to protect. These are most likely documents that would cause revenue loss or damage to your reputation if leaked. Make a list of these documents and their workflows, and ensure these documents receive protection by utilizing a good DRM solution.

3. Set a password policy
The ability to set up passwords to safeguard content is just one of the advantages of comprehensive document protection plans. Choose a password protection solution that "travels with the document" so that no matter where it resides or ends up, the document itself is protected.

4. Select your document format based on how documents will be accessed
Many companies prefer portable document format (PDF) files because they are a common and familiar format in today's business environment. More than one billion PDFs exist today, and these files use an open standard that is trusted by many businesses across the globe. These files can be opened on desktops and laptops using Adobe Reader which is standard on most computers.

BYOD, or "bring your own device" is becoming the standard in companies today, and the need for more flexibility in delivering secure documents means that more and more companies are also turning to web-friendly document formats such as HTML5 that can be easily viewed on any device - desktop, laptop, tablet or mobile. And the technology behind HTML5 is ever-improving with more features, improvements, and standards being applied.

5. Determine how your documents will be distributed
When you are considering a document protection plan, keep in mind how your users will be accessing your documents, and where. Even if you are sharing documents internally within a secure environment, such as an LMS (learning management system), CMS (content management system), or virtual data room, does the document remain secured when it is sent externally to a customer, vendor or supplier? Consider how that document might be viewed or accessed and whether you can trust their IT network or mobile security program.

Chose a distribution methodology that will offer the end-user a comfort level opening the document on a variety of devices, and document protection that will travel with the document so that no matter where it ends up, you have control over it.

---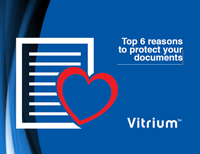 This was an excerpt from our eBook: Top 6 Reasons to Protect Your Documents. If you want to read more, you can download the full eBook.