How To Protect PDFs With Vitrium Security?
By Claudia Ascione | September 21, 2022
You might not be aware of the risk, but your PDF files could easily be downloaded, copied, or shared without your permission. If left unprotected, your digital content can be plagiarized and, even worse, tampered with. You must protect your PDF files to ensure your valuable intellectual property (IP) doesn't fall in the wrong hands.
If you ask yourself: how can I protect my PDF files? The answer is to rely on a high quality PDF protection software, a digital rights management (DRM) solution that thoroughly protects your content.
PDF protection software is simply a tool that allows you to easily secure PDF files so you can share and distribute them without the risk of unauthorized copying or downloading. This software will enable you to add certain security measures to your digital content, which will keep it protected and exclusive to authorized users.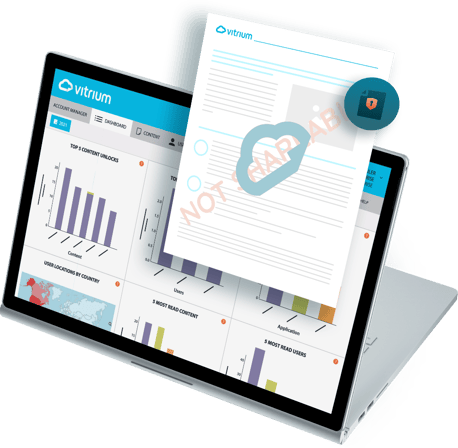 It is not enough, however, to just find a way to add password protection to your files, as passwords can be shared or hacked, leaving your content completely unprotected. You need a comprehensive system that provides a broad set of security settings that go far beyond basic password protection. To truly protect PDF files, you need to make sure, firstly, that only authorized users can access them. In second place, you need to put restrictions and rules in place to determine exactly how users will access these files. Deciding how files are accessed and establishing specific permissions will keep you in total control of your content.
There are certain settings you must look for if you're interested in a complete PDF protection system. A content protection strategy should include more than password requirements to access files. Advanced watermarks, device limits, number of times a file can be opened, and printing controls are just a few of the weapons you need in your arsenal.
Moreover, a quality software will not only give you these tools and the peace of mind that your digital assets are thoroughly protected, it will also enable you to distribute it easily, allowing you to provide an exceptional user experience. In order to protect your content, and provide your users with seamless access, you need the best PDF protection software in the market.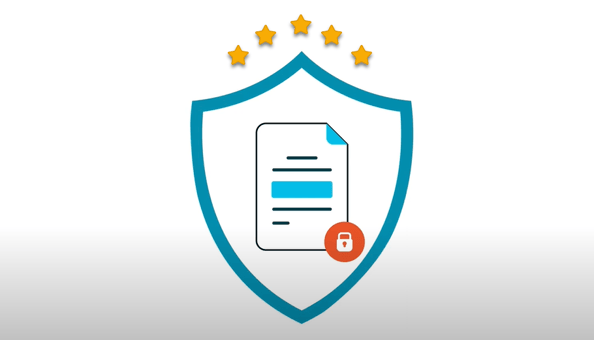 Vitrium's DRM software is one of the leading solutions for digital content protection. Empowering publishers, editors, content developers, content providers, and more, to protect their digital assets and, as a result, their IP. We provide the ultimate, most advanced tools needed to keep content secured at all times.
Vitrium software ensures your IP is not copied, downloaded, or shared with unauthorized users. You remain in complete control:


Protect your PDFs & convert them to a secure web format & a downloadable protected PDF
Prevent printing, downloading, copying or sharing
Apply and customize user identifying watermarks
Set expiry dates, device limits, open limits & control access by IP address or location
Provide your users with online and offline access
Access content in a browser, a user portal, or your website
Integrate with 3rd party systems
Provide single sign-on (SSO) access
Identify who is accessing your PDFs, when, where, & how


PDF protection is crucial for the well-being of your organization, to guarantee content is kept private and secured, to prevent tampering with your intellectual property, and, ultimately, to secure your revenue streams and bottom line.
If you'd like to learn more about protecting PDFs and other types of digital content with Vitrium, please don't hesitate to get in touch with us, we'll be happy to answer any questions you have.