Document Security and DRM are Essential Tools for Associations
By Santiago Henderson | May 13, 2017
For associations, training materials and publication are one of the most valuable assets. Selling access to courses and training materials is part of their core business, and are a proven way to increase revenues as a service to existing members as well as attracting new ones. But once training materials have been distributed to students, there is a risk they may be shared or distributed online without your consent.
The problem here is how do you ensure that training materials and documents will not be distributed to unauthorized users, thus losing your association money? An enterprise document security solution protects training materials and intellectual property and enables authorized users to easily access the content. Your paying customers will access their files with no trouble while your association's revenue continues to grow, all while continuing to use the same processes and systems you currently have in place. How does it work? Lets dive in for more details.
Educational materials such as books, guides, case studies or other types of documents are key instruments in providing online training and education services. Document security and DRM solutions like Vitrium Security empowers associations to confidently upload their materials online and market them individually or through a subscription model. With such a solution in place, association administrators responsible for online training can protect investments made in creating or acquiring educational materials, as document security and DRM solutions prevent materials from being forwarded, shared, or copied .
A solution like Vitrium Security also enables students or customers purchasing the materials to access the content easily from any device. With no plug-in or application necessary to view the content, all users need is an internet connection and a browser to access their education.
Customer Story: Integration with Personify for training medical laboratories providing the latest industry knowledge and standards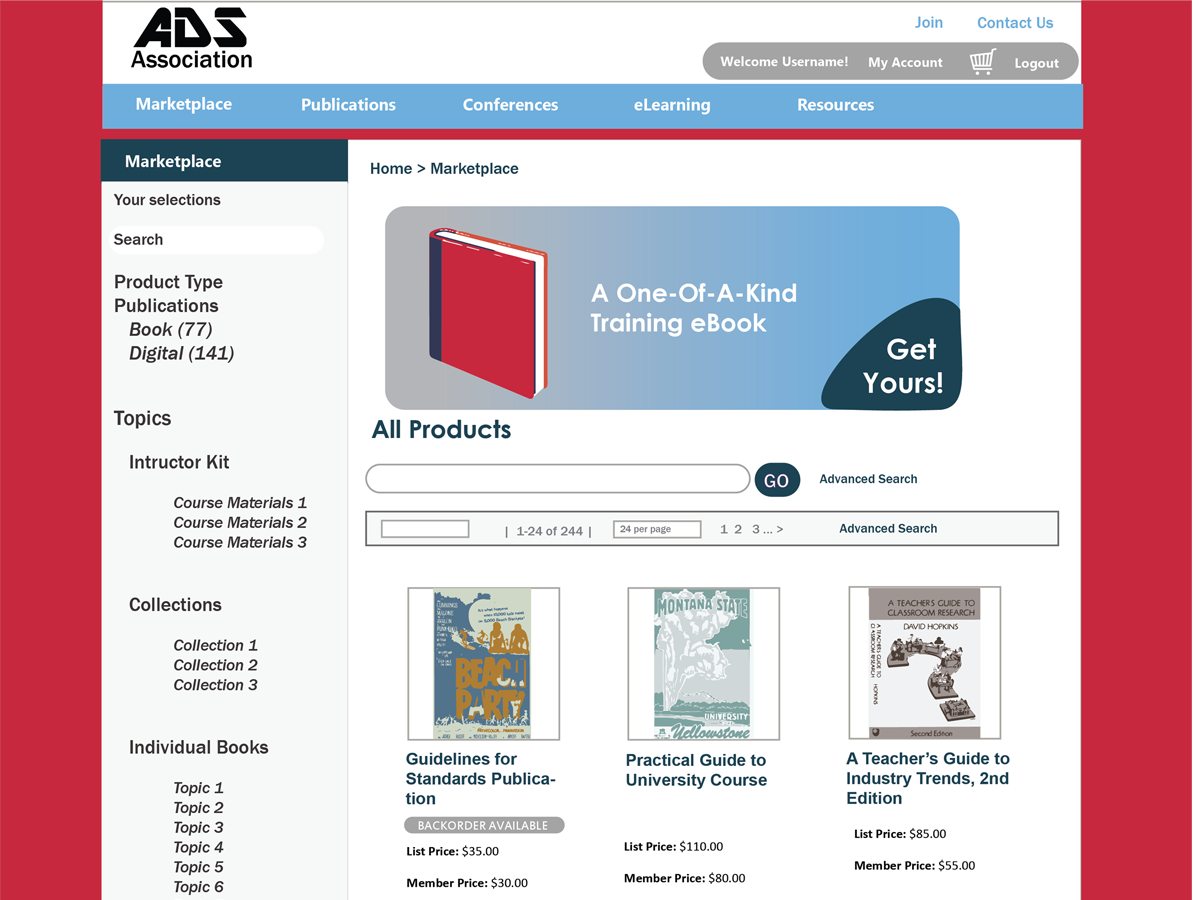 Operating in the medical laboratories sector, one of our clients is an association that uses Vitrium Security to protect standards, guides, and textbooks that make up the training curriculum provided to members. Training is organized through courses and seminars that are ongoing, with in-person and online components. Catering evenly to a member and customer base, composed of universities and private laboratories, this association's mission is to advance the quality of treatments as well as improving best practices in public health and safety.
They have found through in Vitrium Security a way to control and protect investments made in disseminating important knowledge related to their area of expertise. Customers and members access digital textbooks for sale on the website and online portal, and these are delivered via a secured weblink accessible an any device through a browser. They have chosen to allow printing of materials, but to limit access and copies to ensure only authorized users have access to the content.
This association sell their materials in three different ways: as individual books, as part of an 'Instructor Kit', or a collection of eBooks sold as a package deal, which includes access to videos in addition to eBooks. As part of their document and security work-flow, they have integrated Vitrium Security with Personify, a popular Association Management System (AMS) used by associations to manage member interaction and historical information, and in this case used as an identity database to manage authentication and authorization protocols to access protected documents.
This allows the association to apply several layers of protection to their intellectual property:
Granular File Control: You are in complete control and can set device limits, unlock limits, print limits, IP address limits, download limits and offline access at your fingertips. Also, you can not only revoke or replace documents with just a few clicks, but also control different versions of your documents.
File Expiration: Files can be set to expire after a period of time or manually revoked at any time even the files have been downloaded.
Customizable Watermarks: Detail information such as a user's name, IP address, email address or other custom watermarks will be added to a document.
Tracking and Analytics: Files usages will be tracked wherever it travels. You are able to gather real-time analytical report, including documents opened, time spent, pages viewed, date & time, IP address and more.
To learn more download our white paper: Document Security and DRM for Associations or start your free trial now.