PDF Protection Required? The Vancouver Public Library's Surge in eBook Borrowing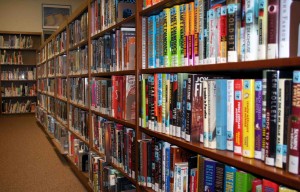 The Vancouver Public Library (VPL) has seen a huge surge in the number of eBooks that are being loaned out to its readers. Currently, VPL has over 5,500 eBooks available for download, in both PDF and ePUB formats. Keep in mind that each eBook can only be loaned out to one person at a time, just like with hardcopy books.
However, unlike hardcopy books, these eBooks do not allow the reader to incur late fees because when an eBook is due to be returned, the file is automatically deleted from the reader's computer.
It is important for VPL to maintain control over who has access to every eBook in order to prevent any copyright infringements. Legally, libraries can replicate copyrighted materials only to preserve or replace certain works, or to transform them for disabled readers. This means that a single copyrighted eBook cannot be reproduced and distributed to more than one person at a time. If libraries want to be able to lend out more than one copy of an eBook at any time, they must purchase more versions and not duplicate the one they already have.
While a reader is permitted to access an eBook, what is stopping them from replicating it and distributing it to others? There are many ways to share an eBook, including:
Printing it off
Sending the copied file to another person
Copying and pasting the content into another document
If VPL wants to allow only one person to access each eBook file at a time, then they need to carefully take stock of how their readers can potentially be sharing the loaned files with others who have not signed the book out. Perhaps they should start looking at a PDF protection solution that will ensure that their readers can easily access their eBooks while allowing VPL to implement security features on the documents to prevent unwanted sharing.
What do you think VPL should be doing to prevent copyright infringement of their eBooks?