As a customer-centric company, we are always working hard to ensure our software accurately addresses our customers' needs and wants. We work collaboratively to deliver the best possible product and support, and in this effort, we rely on the feedback from our customers and their end users.
Our goal is to continuously improve our products and processes to ensure the customer journey with Vitrium gets better each and every time. With this in mind, and to help you better leverage Vitrium's content protection software, we've rounded up the Top 10 Features we've released to Vitrium Security in 2020, all largely based on the feedback from you, our customer!
1. New Annotation Tools in the Web Viewer
When COVID-19 hit in the early part of 2020, Vitrium saw an increase in demand for its digital content protection software and in particular its secure online web viewer. As many education content providers, training companies and associations made the transition to digital, they needed to provide their content in an online format while protecting their IP and allowing their users (mostly students, teachers, facilitators, and trainees) to use various annotation tools.
Vitrium's secure web viewer already included popular annotation tools such as highlighting and commenting, but customers were asking for additional annotation tools to write, draw and add notes to their pages. Vitrium answered the call and introduced these new annotation tools to its secure web viewer in the summer of 2020: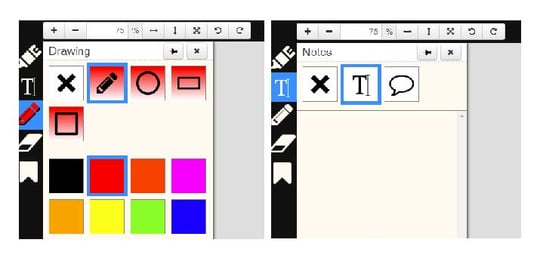 New pen / drawing tool with selectable colours and pen sizes
New notes tool so users can enter notes directly on the page or fill in answers to questions
New shape tool so users can add circles, squares, triangles or rectangles on a page
Vitrium continues to have big plans in 2021 for improving its secure web viewer with a new PDF-to-HTML conversion process, a newly designed toolbar frame, and more enhancements to its annotation tools!
2. Folder Customizations in User Portal
For many customers who use Vitrium Security's User Portal, it can be fully customized to reflect your brand identity, including using your own domain name, brand colours, logos and key messaging. In 2020, Vitrium expanded its customization options by introducing the ability to customize folders, using different colours or images, or a combination of both. Even we've been impressed with what some of our customers have done!
Check this example: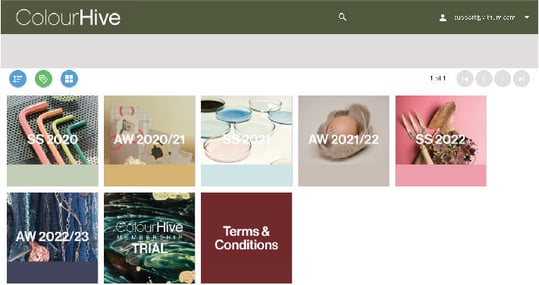 In 2021, be on the lookout for even more user portal improvements, including a redesign of the login page and portal interface, plus other cool features such as a preview pane and a more user-friendly layout!
3. Automated Deployment of New Releases
One feature that had even Vitrium's own team excited in 2020 was a new automated deployment process for Vitrium Security releases. This means no more constant scheduling of weekend releases which requires taking our server offline 10-15x per year (although downtime is still required for critical maintenance needs about 3-4x per year). The new automated release process is crucial for your business and end users since it:
Reduces disruptions to your staff who need to upload & manage content
Ensures your customers have more weekend access to your content
Delivers new features, improvements and fixes to your account faster than ever!
Vitrium will still require conducting server maintenance about 3 to 4 times per year (to apply critical Microsoft Windows and SQL Server updates), which will require taking the server offline. Vitrium also has plans to transition its entire server infrastructure from NTT to Microsoft Azure on March 13, 2021, but this comes with other great benefits including the fact that MIcrosoft Azure is one of the most robust and scalable hosting platforms in the world with numerous certifications and compliance (ISO 27001, HIPPA, FedRAMP, and more).
4. Support for Large Video Uploads & 1080p Resolution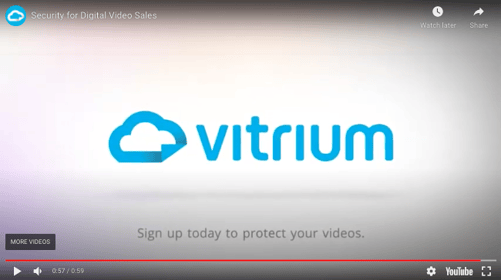 While video DRM is still relatively new to the Vitrium platform (released at the end of 2018), the Vitrium team is learning and improving this feature all the time, thanks to the feedback from our customers (and even non-customers)! Two common request we received for our new video DRM feature, which Vitrium responded to and has now built into the platform in 2020 was:
Supporting large video uploads so you can upload videos that are up to 20GB in size!
Supporting 1080p resolution for high-definition streaming (and perhaps 4K will be on the horizon)
These new improvements will provide you great opportunities to protect your videos with Vitrium, whether it's your on-demand training videos or your next documentary film!
5. Protection of Audio Formats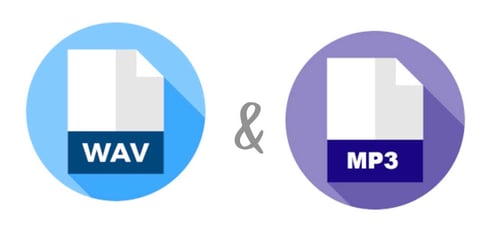 Vitrium Security now comes with an add-on feature that allows you to protect your audio files (.MP3 and .WAV formats). Speak to your Account Manager to learn how you can enable this feature on your account. Audio DRM from Vitrium works much the same as protecting documents or videos: upload your audio file, select your Audio Content Setting, assign User Permissions with a DRM Policy, and send the web link to your users! If you use the portal, audio files can also appear in the portal for users to click and listen to.
6. Social DRM Improvements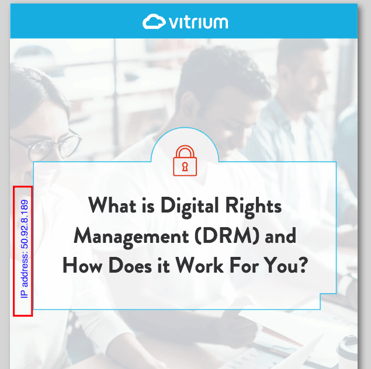 Vitrium's Social DRM feature has been around for a while but many of our customers may not be aware of its existence or understand how it works. We've also added more features to it in 2020. Social DRM is a "light-weight" version of our Full DRM capabilities. The easiest way to distinguish the two is this:
Full DRM requires user authentication before users can access Vitrium-protected content and you can apply other DRM controls from Vitrium's extensive options (i.e. print & copy control, dynamic watermarks, expiry dates, device limits, IP address limits, offline access, country restrictions, and more)
Social DRM requires NO user authentication so your content can be more easily shared but you can still choose from a few protection measures including preventing downloads, print & copy control and IP-based dynamic watermarks
In 2020, Vitrium added even more to its Social DRM feature including the ability to:
Add more dynamic variable options too watermarks
Allow offline access (save-to-browser button appears)
Track collective user activity and analyze collective user behaviours
7. Multi-Language Support
Alright, we snuck this one into the 2020 feature list but really we added this in 2019. We wanted to highlight this feature as we're looking for your feedback on which language to support next! Today, Vitrium supports English and French in all of its end-user facing components including the web viewer login screen, toolbar, and pop-up messages, user portal login screen, interface, and pop-up messages, and all the protected PDF pop-up messages in Adobe.
All of these components can easily be translated to other languages so we're hoping to add Spanish, German, and other languages in 2021.
8. New DRM Fields: Whitelist / Blacklist Countries, States/Provinces
While we've always offered the option to block or restrict IP addresses in Vitrium Security Enterprise Edition, in 2020, we also added the ability to whitelist or blacklist specific countries. For example, if you only want to distribute your content to users in one country, let's say the USA, then you can set this in your DRM policy. Or, if you want to restrict your content from being accessed in a specific country due to an embargo or other reason, you can block a specific country, such as Iran or North Korea.
In addition to country settings, we have also included more granular-level control, with the ability to restrict or permit access to people in specific US or Canadian states or provinces.
9. Minutes & Hours Added for Offline Access & Relative Expiry
Vitrium now offers the possibility to set your Offline Access or Relative Expiry (Expiry After First Unlock) in minutes or hours rather than days. This will provide you more granular-level control over your content. If you have a video that you only want to provide access during a training course, then you can set the hourly access, or if you only want to offer 30-minute offline access for users, this can be your choice! These settings are available in the Vitrium Security admin app, as well as in the API calls for those who integrate Vitrium with another system.
10. New JSON API (v3) - More Efficient APIs
While this new API version was released in September 2019, you may not be aware of the new API and what improvements were made. The biggest difference between our version 2 and version 3 of the JASON APIs is the authentication / unlocking mechanism. In version 3, it has reduced from 2 pings to 1 ping per unluck, which is critical when using Vitrium Security with a large number of users. If you're a Vitrium Security Enterprise customer and want to find out what API version you're using or you simply would like to learn more about our APIs, click here to contact our team.
Vitrium continues to work tirelessly on adding more features, enhancements and improvements to its content protection and DRM solutions. If you have a specific request, send it to our team today as you never know if it's already on our roadmap or how quickly we might add it to the software!