What Is DRM Software? Everything You Need To Know
By Claudia Ascione | February 9, 2023
DRM, or Digital Rights Management, is the software that allows organizations to protect their digital content, such as documents, images, PDFs, videos, and audios. DRM software encrypts these files so that they can be shared securely online, without the risk of them being illegally copied or shared. It helps secure confidential or sensitive information, and it helps prevent piracy or tampering with intellectual property (IP).
Overall, DRM provides organizations with the ability to be in complete control of their content. They can decide who has access to specific files. Moreover, they can determine how each authorized user will access and consume content. It is the set of policies, permissions, and settings assigned to specific files and users to manage the distribution and consumption of digital content.
How Does DRM Work?

DRM works by adding layers of encryption to onto digital files to keep them secured and exclusive to authorized users. Documents, PDFs, images, and even videos & audios, can be encrypted. DRM provides a wide range of permissions, policies, and settings that can be added to digital content. The publisher or distributor can decide how restrictive these should be depending on the level of security they require. More restrictive DRM settings, however, mean the user will have prohibitive rights of what they can and cannot do with the file.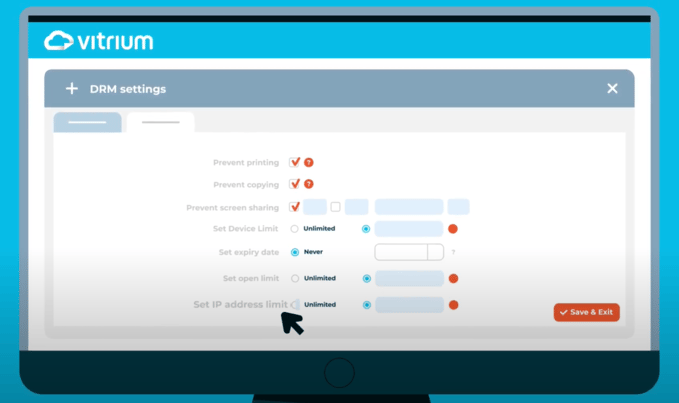 With quality DRM software, you can select DRM policy settings such as expiry dates, offline access, as well as IP address, device, & browser limits. These help control when and how content can be accessed. You can then proceed to create custom dynamic watermarks with user-identifying information, which can help deter potential acts of piracy or even determine who incurred in IP violation.
Good DRM systems will also provide the ability to add different settings to different content. You can choose whether or not to allow printing, you can apply the watermarks you've already created, and you can decide which annotation capabilities you want to allow within the content you distribute. All these features help you have control over your content and dictate exactly how it will be consumed. Moreover, you should be able to choose which settings and policies you assign to which users. This way, DRM works to ensure digital content is only accessed by authorized users. It ensures that sensitive or confidential content does not land in the wrong hands and organizations are not put at risk.
Who Can Benefit From Using DRM Software?
DRM benefits content creators and distributors that need to protect their IP and prevent digital content from being downloaded, copied, or shared. Anyone who needs to find a method to securely share digital content and guarantee that it is only accessed by authorized users. It is a good solution for content providers who want to ensure that the time and resources spent by their teams developing content do not go to waste when there is a risk of piracy. DRM provides the peace of mind of knowing that content is encrypted and kept secure.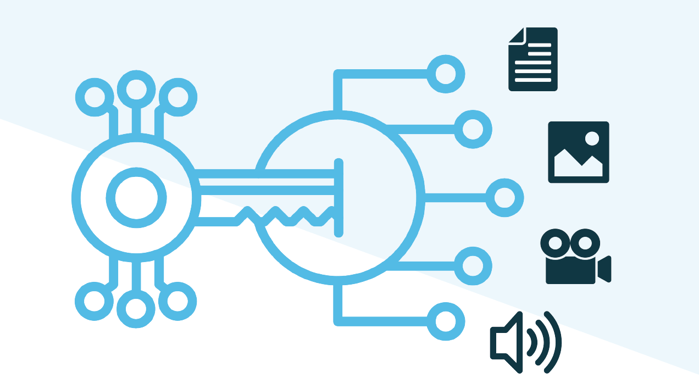 Put simply, it can be beneficial to anybody who needs to securely distribute content online. DRM can cater to many different organizations and many different industries. From associations & standards organizations protecting standards documents, certification guides, or training materials; to education & training institutions protecting ebooks, course materials, training manuals & guides, and other curriculum content; to even research & information organizations, digital publishers, and financial service providers, among many others.
What Solutions Are Available?
When it comes to protecting IP, safeguarding valuable digital content, and ultimately securing revenue streams and the bottom line, it is extremely important to choose the right software. While there are plenty of DRM software solutions available in the market, there are certain features that make the difference when comparing these options.
First is the method by which content is protected or encrypted; ideally, content is encrypted with AES encryption applied to each page of the file. Second is the DRM controls and settings available; it is important to have advanced DRM controls such as expiry dates, device limits, offline access, and restriction of IP addresses. Dynamic watermarking at the content level is also a must. Last, but not least, is the balance between protection and ease of use; the best software thoroughly protects content without making it cumbersome for the administrator or the end user.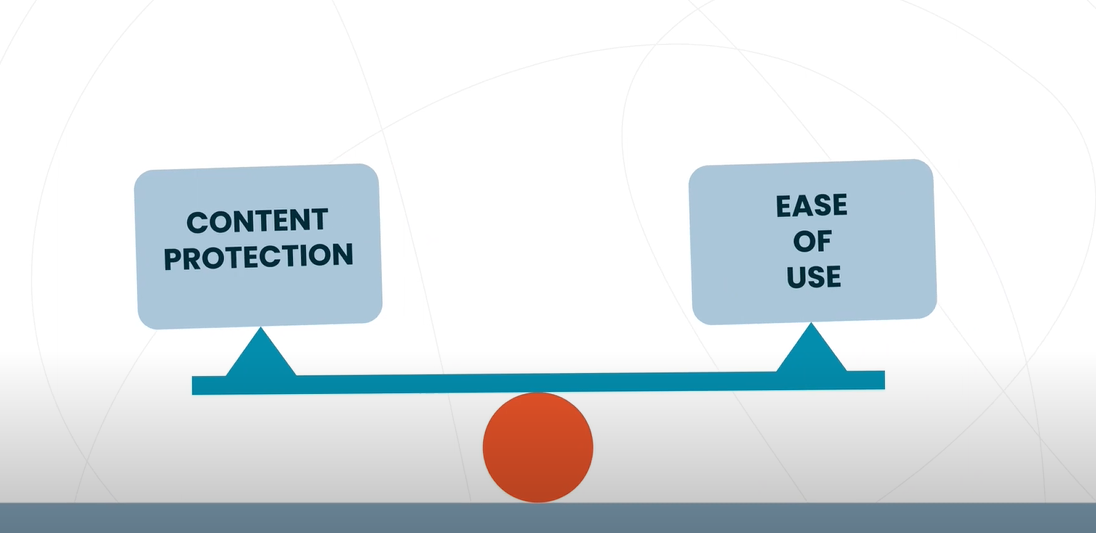 Ideally, a perfect DRM system will keep content secure, minimize the risk of copying and sharing, and protect intellectual property, without the end user ever feeling like accessing and consuming the content is problematic.
Vitrium Security is one of the top DRM platforms in the market. With the perfect balance between content protection and customer experience, it allows content providers to apply strong protection measures to their digital content while offering an excellent user experience. With a solution like Vitrium, users can add strong encryption to their content to keep it secure, they get extensive DRM settings that keep them in control, they can offer easy access anywhere to their authorized users, they can fully incorporate Vitrium with their existing systems, and they can distribute content without the need of external plug-ins or third party apps.
If you wish to learn more about our advanced DRM software, click here to get in touch with us or book a free demo to see it in action!