Why You Should Choose a Plug-In Free DRM Software
By Claudia Ascione | December 9, 2020
Relying on a digital rights management (DRM) strategy does not need to be a stressful and complicated process for you or your end-users. There is certainly a way to allow your customers to comfortably and easily access your content, while giving you the peace of mind that it is thoroughly protected and secured from copying or unlawful access.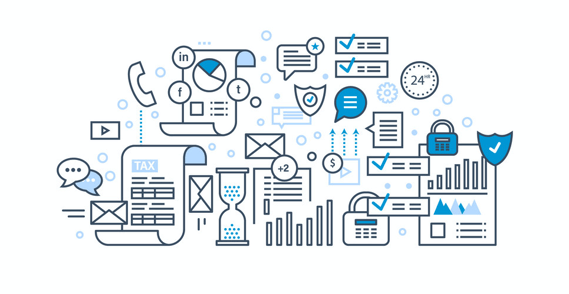 One of the ways to make sure you are providing an excellent user experience for your end-users is by utilizing a DRM system that does not need external apps or plug-ins to function. It is common to believe that the implementation of a DRM strategy inevitably requires your end-users to download and install additional apps or plug-ins in order to be able to access the content they have purchased from you. This, of course, is problematic in a variety of ways, and, more importantly, is not necessary.
Why is User Experience Important for DRM?
The User Experience Professionals Association has accurately established that user experience is "every aspect of the user's interaction with a product, service, or company that make up the user's perception of the whole." As a digital content provider, offering an excellent user experience is just as important as developing and offering a quality product.
Thus, requiring that your end-users download and install plug-ins and apps can significantly harm your reputation and your users' esteem for your product and brand, moreover it can render the time and resources spent on developing your product useless and affect your revenue. If your end-user experience is lacking or complicated, it may take away from the worth of your product.
The Nielsen Norman Group has explained this quite clearly, stating that good user experience is that which is designed to meet "the exact needs of the customer, without fuss or bother."
In this case, failing to meet those needs will make it difficult for the customer to access and, subsequently, engage with your content, which will very likely result in a loss of revenue.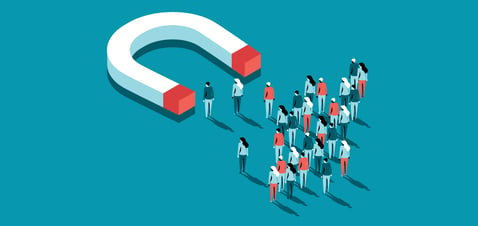 A good user experience (UX), paired with quality content, is what will set your brand apart from your competitors, and what will ultimately make prospective customers settle on your product, and existing customers be loyal to it. Offering a positive UX in which, for example, you don't require additional downloads or installs, will also give you the opportunity to position your product at a higher price-point.
Plug-ins Hinder User Experience
Striving to fulfill the users' needs and provide positive experiences that keeps them loyal to your product or brand, evidently, should be a top priority for you. Anything that acts as an obstruction or interference between your customer and your content will negatively impact their experience and, therefore, negatively impact their image of your product and brand. In this regard, there are a variety of ways in which having to download and install additional apps and/or plug-ins obstructs your users' access to content.
Initially, it can be a hassle for your user to download whichever app or plug-in your digital rights management solution needs in order to function, and they could have compatibility issues. There are specific softwares and plug-ins that Apple devices, for example, do not support. Additionally, provided they have multiple devices with different operating systems, they will have to go through the process of downloading and providing access to downloads in each of these devices. In some cases, they could end up having upwards of four downloads for devices running on different operating systems such as Mac, iOS, Windows, and Android.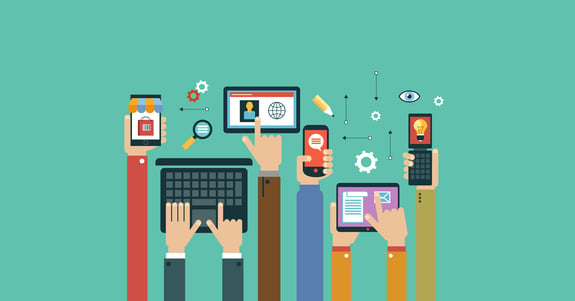 Moreover, it is likely that your customers are accessing their content in a work or school environment, in which restrictions are set in place regarding access or permissions to downloads. Within larger companies or organizations, IPs often have very strict restrictions which limit or completely prohibit downloads of any kind of software. Your customers, then, would be extremely limited in their ability to access content they have paid for as a direct result of the fact that your DRM system requires the installation of external apps or plug-ins.
Plug-ins and apps are not just a problem for your end-users, they can cause problems for you as well. As a content provider, by relying on a plug-in or proprietary app to protect your content you are, ironically, exposing yourself to security breaches. Apps can be easily hacked, and your valuable content unprotected. Additionally, having users in multiple different environments supposes considerable challenges and difficulties when offering support. Support costs would be very high for your company.
A Plug-in Free DRM Software
The issue appears to be one of deciding between offering a good user experience and protecting your content. With a quality DRM solution, however, it does not have to be one or the other. You can rest assured your content is being thoroughly protected while your customers enjoy a simple, straight forward experience. In many cases, they may not even realize your content is being protected with DRM controls.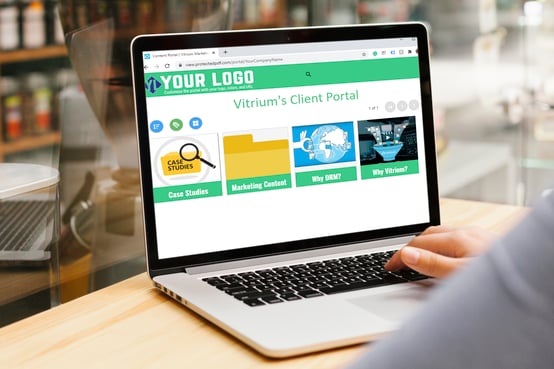 Choosing a DRM system that offers ironclad protection without the need for external apps or plug-ins is an important step towards your company's success. With DRM software such as Vitrium, a plug-in free hassle-free solution, your users are able to access content through a web-based viewer that works across all devices and that does not obstruct the way in which they utilize your product. It offers seamless, hassle-free access to them, and quality, secure DRM controls to you. Vitrium is available as a cloud-based solution and standalone product which allows you to fully integrate the programs or systems you are already using, or to offer a secure portal for users to log into.
By signing up with Vitrium Security, a simple, hassle-free DRM solution, your content can be protected in as little as one day. Learn more about our software, click here to request a free demo!