Vitrium's Enhanced Screen Capture Prevention Feature
By Jeevan Singh | September 15, 2021
Vitrium recently enhanced its screen capture prevention feature for the secure web viewer in both of its product lines Vitrium Security and VitriumOne. The feature is one of many DRM policies designed to protect your content and minimize the risk of unauthorized copying and sharing. The option "Prevent Screen Capture in Web Viewer" is in the "Content Settings" of Vitrium Security with the option checked as a default. For VitriumOne customers, this option is inherent in all content that you upload into the system.
To prevent screen captures, our new feature will automatically blur the web viewer when a user is not focused on the browser. Other actions that cause the web viewer to go blurry are pressing some common keyboard shortcut keys such as the CTRL or ALT buttons on a PC or the Shift + Command buttons on a Mac.


A banner that reads, "Click here to see the document" will also appear to inform the user on how to view the content after it has gone blurry.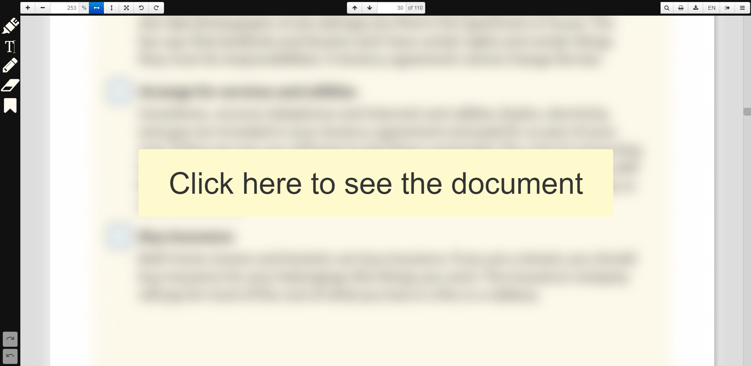 If a user attempts to print the screen, not only does the web viewer go blurry, but the message "This content is copywrite and the intellectual property owner has not enabled your account to capture it." also appears in the clipboard to inform the user when they paste or print its content.

In Vitrium Security, to apply these settings to your content, follow the steps below:
1. Select "Content Settings" located under the "Settings" tab.
2. Select the content setting definition that you want to apply the screen capture prevention setting to, and a pop-up should appear with two tabs; "Content Settings" and "Advanced Options". Select "Advanced Options".
3. Under this tab select "Prevent Screen Capture in web viewer".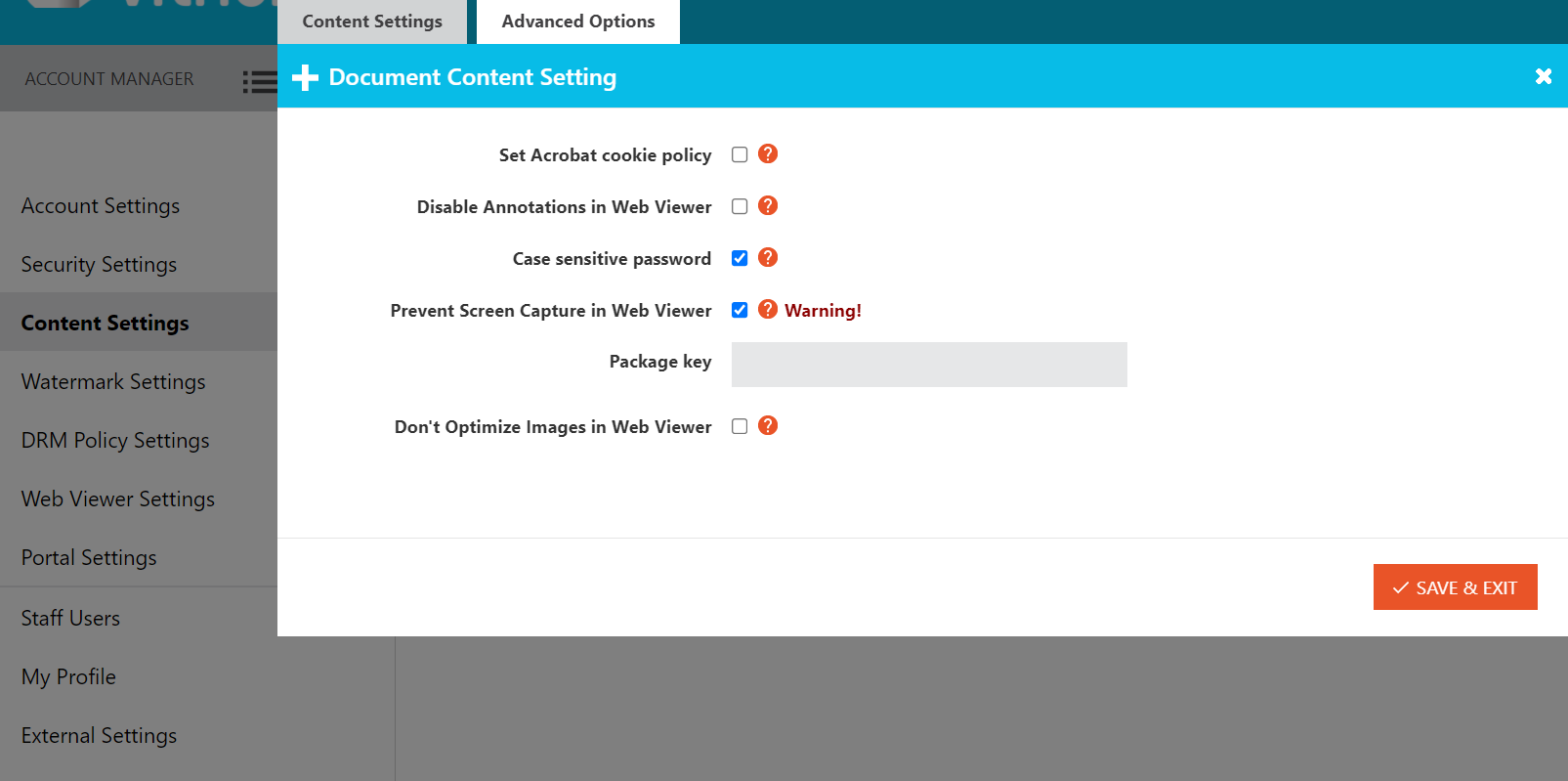 If you see the message below regarding an error, please reaching out to the Vitrium team for more information, you can ignore it and still follow the same steps listed above to change the screen capture prevention option.

"Preventing Screen Capture" will help to further protect your content and prevent unauthorized storage or distribution of your files. Thanks to the features offered with Vitrium, our customers have never felt more comfortable sharing files with their end users!
IMPORTANT NOTE: While the feature "Prevent Screen Capture in Web Viewer" is useful in helping reduce piracy, it's not bulletproof. To complement this feature, Vitrium Security provides a built-in unique feature that may help identify users should they successfully capture screen prints. To learn more, contact our team.
By signing up with Vitrium Security, a high-quality digital rights management (DRM) solution, your content can be protected in as little as one day.


To learn more about our software, click here to request a free demo!