Top 10 Features of 2022: The Very Best of Vitrium
By Claudia Ascione | December 29, 2022
As one of the leaders in Digital Rights Management (DRM) software we're constantly working to improve our product and make our software better each time. Our number one goal is to always offer our customers the best, most modern tools to protect their digital content. We aim to enable you to have the strongest DRM strategy possible, and 2022 was no different!
The past year was one of our busiest, we put in a lot of effort to bring you amazing upgrades, and now we're more than thrilled to share the highlights of 2022 with you. Here are Vitrium's top 10 features Released in 2022:
1. Vitrium's New Web Viewer
The launch of our new web viewer is, hands down, our biggest accomplishment this year. It was a very long road, and our team spent countless hours working on this one. Lots of hard work, dedication, and even more testing to ensure the final product was perfect! With the new web viewer, we brought you a sleek, more modern look, with many useful annotation tools as well as several viewing enhancements. Overall, we wanted your users to have a more pleasant and comfortable experience when viewing your content.
2. Two-Factor Authentication (2FA) For Admins & End Users
In an effort to keep your content well guarded, we developed this important tool to ensure content is accessed only by authorized users. With Vitrium you can now enable 2FA for admins as well as end users, meaning you can keep your organization secure from potential hacking attempts, keep content exclusive to authorized users, and guarantee only accredited administrators have access to your Vitrium account. By adding this extra layer of security to our DRM software, we've taken your content protection strategy to the next level.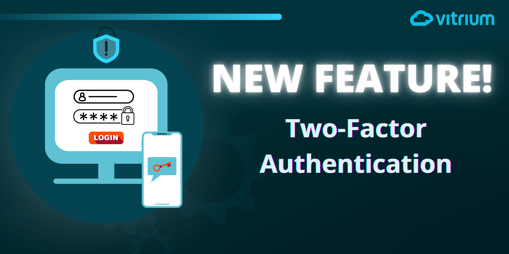 3. Out-of-the-Box Single Sign-On (SSO) Options
We've said before that your content is only as good as the experience your users have when accessing it. With that in mind, one of the biggest upgrades to our software this year was enabling out-of-the-box SSO options for your end users. We included options like Google, Facebook, Microsoft, & Salesforce, and can also allow for a custom option of your choice! This means your users can access content quickly and easily, which gives them an excellent user experience.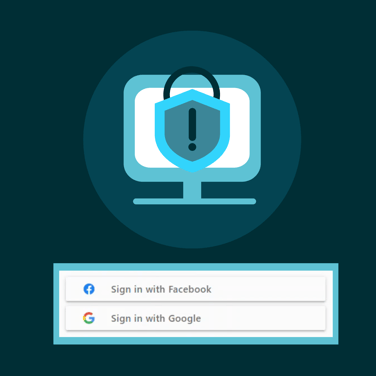 4. Download Protected PDF From Web Viewer
Another winner for improving end user experience. We've added a new DRM option for you to include a protected PDF download directly from within the web viewer. With this, your users don't have to go back to the user portal or where they access their content in order to download, they can do it directly from their web viewer window. Downloading protected PDFs, when enabled by you, is quick, simple, and easy.
5. Bookmarks & Pages Supported on Web Viewer URL
This update to our web viewer URL was also made with your users' experience in mind! With this great feature, you can add links to different sections of your content so users can easily go to the section they're interested in. Your users can either use #bookmark or #page in the web viewer URL to quickly and easily skip the specific section or pages of the content they want to look at.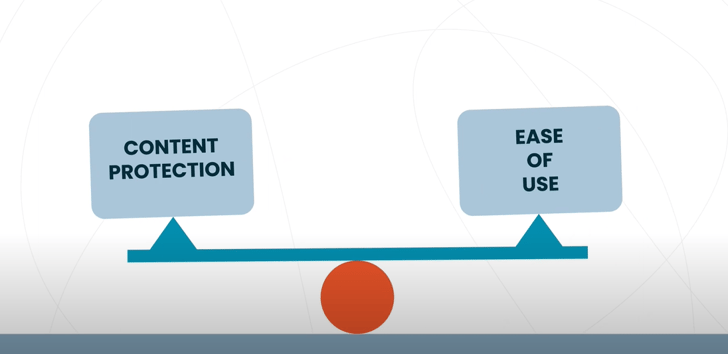 6. Support of New Audio Formats
We've expanded the type of audio files you can protect with Vitrium! Audio protection for AAC, FLAC, AC3, AIFF, OGG, OPUS, and M4A are now supported.
7. Improved Functionality With Users
It is important to us that you, as the user of our software, have a pleasant experience when uploading content, setting your DRM policies, or managing users in your Vitrium admin portal. We worked on this particular enhancement with the aim to make your life easier when you need to manage your users. With this improved functionality you can easily filter users by last activity, date they were added to Vitrium, or status (active or inactive). This makes it simple for you to learn who your most active users are, or who is not active at all, and make decisions based on that information. You can also select multiple pages of contacts to delete at once, so if there are multiple inactive users you can clear them faster.
8. Implementation of "VBUS"
This is one of those crucial enhancements that our customers don't necessarily see (or even know about!), but which brings great benefit to everyone who uses the Vitrium software. With the implementation of what we've called VBUS, there are now greatly improved back-end communication channels within our software that make everything run smoothly. These improvements allow for various functions in our software to run much faster and be much more efficient. This means a better experience for you, our user!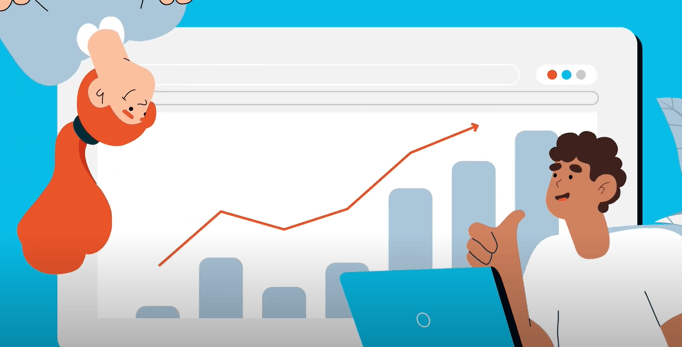 9. Improved Analytics Processing
One of the best things we like to offer our customers is our detailed tracking & analytics capabilities. These allow users of Vitrium software to have a clear and thorough understanding of how their content is performing and how their users are engaging with it, enabling them to make informed decisions based on the data they collect. We've greatly improved processing times for the analytics we offer, bringing the analytics cube file generation from 2 hours to an impressive 15 minutes!

10. Admin UI Portal Improvements
We aim to make your experience using Vitrium the best it can possibly be. In that regard, we continuously work to make our UI as user-friendly & pleasant as possible. We have made several UI improvements in the last year, and we continue to work on this on a regular basis! A few of the updates we've made include highlighting filter buttons when they are being used (in your Users tab), making cosmetic changes to text used in Admin UI, moving certain DRM options to the tabs where it makes the most sense to house them.
These are only what we consider to be the highlights of our year, but there are multiple other additions, improvements, and enhancements we've made and continue to make to our software. A few contenders that didn't make the Top 10 list but that we still consider to be worth mentioning are:
Improved security protocols. We always work to fix, improve, or enhance our security measures.

Numerous interfaces with different corporate back ends (meaning we can pretty much integrate seamlessly with anything!)

Improvements to our portal performance

Efficiency improvements to our PDF processing
We take our customers' needs and feedback very seriously, and a lot of the updates or new releases we do are based on your comments! As we've said before, our goal is to consistently work to make our software the best option for you, to provide you with the highest security measures while keeping your experience, and that of your users, simple and pleasant.
We're extremely happy with the work we put in during 2022, and can't wait to continue to work hard to support you in the best possible way in the coming year!