For some companies, content leaks can result in loss of revenue. For others, the impacts can be far worse, including lawsuits, damage to reputation, and depending on the nature of their business, government fines, and legal action.
Content leaks can include:
Emails sent to unintended recipients with attachments
Files downloaded and shared on corporate networks when they shouldn't be
Confidential video, audio, or document links inadvertently shared on social media websites
A lost laptop with unprotected files being found
Authorized users sharing login data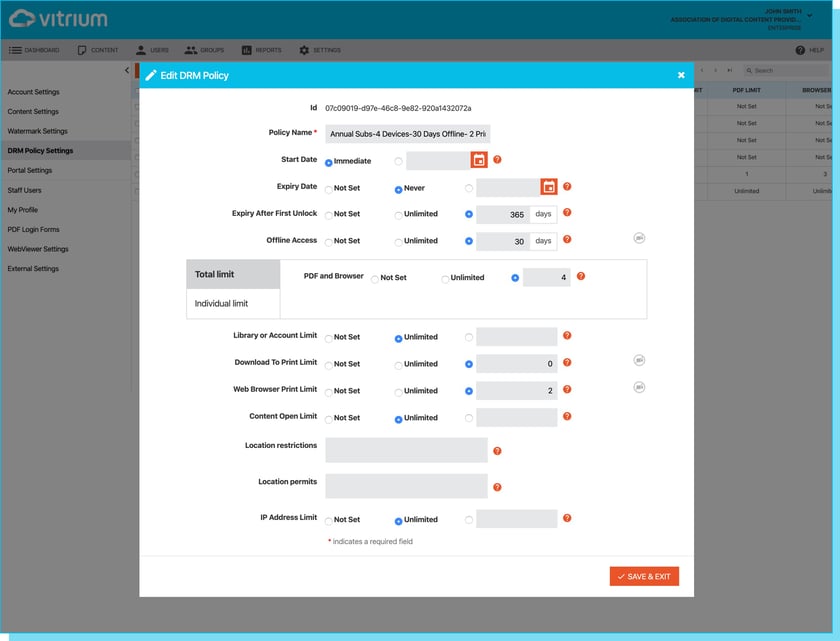 Sample of Vitrium's DRM Controls
Vitrium's VDR solution allows you to protect your confidential or valuable digital assets, while empowering you to control those assets with different DRM controls:
Preventing copying or printing
Setting content expiry dates
Limiting viewing times
Restricting certain countries
Allowing specific IP addresses
Any content that can be easily copied, printed, or shared is prone to many threats like piracy, intellectual property (IP) infringement, mass redistribution, leaks, plagiarism, data breaches, and so on. Particularly vulnerable is content that generates revenue for a business or contains confidential information, trade secrets, financial information, or content that is otherwise sensitive in nature. So in this digital age, what are firms to do?
The first line of defense that comes to mind is to add password-protection on a file. Although passwords can restrict file access, they are often easy to share, easy to crack, and difficult to manage for more than a single user.
Watermarks are also considered and they're an excellent feature to deter copyright infringement, but not restrictive enough on their own. Adding a dynamic watermark that includes user identifying information such as a user name, user ID, company name, etc. definitely takes things a step further, but again, not restrictive enough on its own.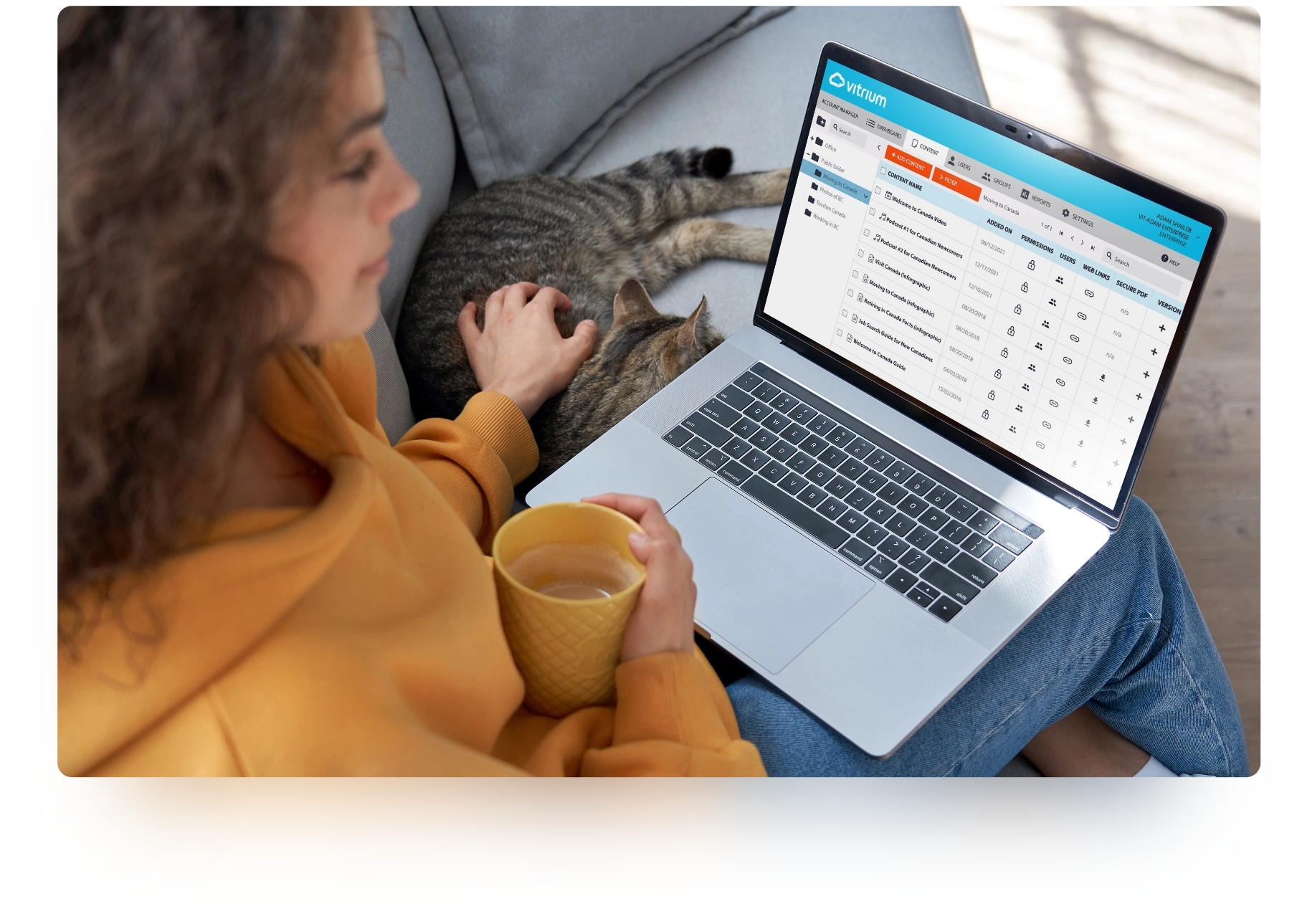 The best measures are to add strong, military-grade encryption. With this option, you're essentially converting your unprotected content to a non-readable, encrypted format that can then only be unencrypted when you receive the encryption keys or you've been authenticated against another system. The most common encryption level offered by many file sharing and virtual data room providers is disk-level encryption. At this level, only the directory containing the files is encrypted while individual files remain unprotected and still vulnerable to leaks, unauthorized sharing, piracy and other potential hacks.
A great analogy for disk-level encryption is protecting your house with a lock and security system, but leaving all your valuables inside unprotected. A robber could bypass the lock and security system, and then gain access to whatever they find in the house. However, by applying file-level encryption and control in addition to the disk-level encryption is analogous to having a robust digital rights management (DRM) system like Vitrium which protects both the house (or portal / data room where the content resides) and the valuables within the house (the files within the portal or data room). By applying file-level encryption and DRM controls, this secures all the individual files and enforces protection no matter where the content resides.