In Vitrium, click on the Users Tab > Select the User > Under User Info tab, click on 'Set the new Password' and enter in the Password text field provided.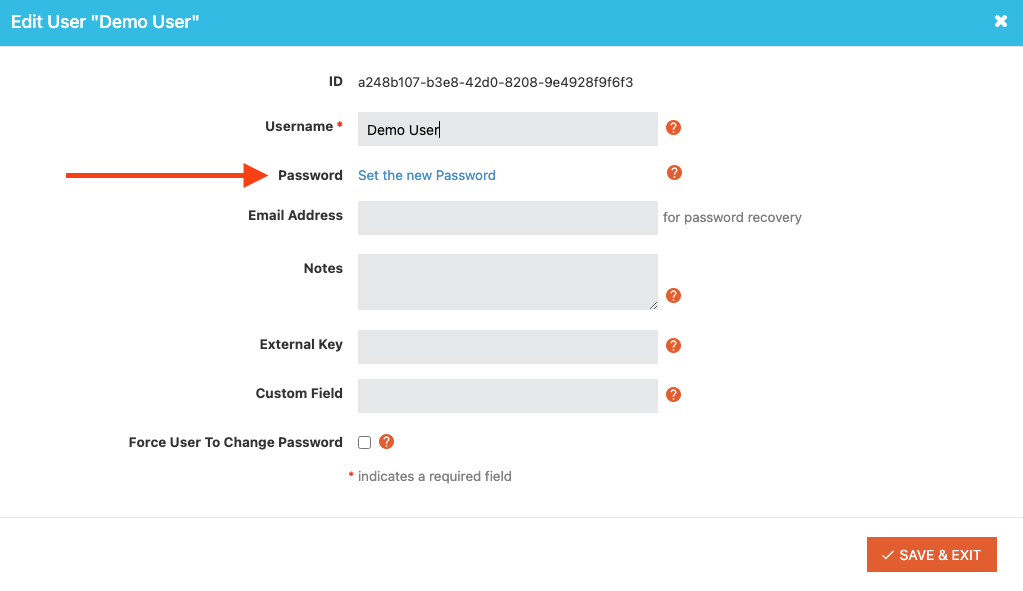 Once completed, click Save & Exit and the new password entered will be applied.
Note: It is your responsibility as the administrator to inform your User about the password (even the username) changes made.