To view the Outlines or Table of Contents in the Vitrium Web Viewer, click the 'Panel' button on the left-hand side of the web viewer, then click the Outlines icon.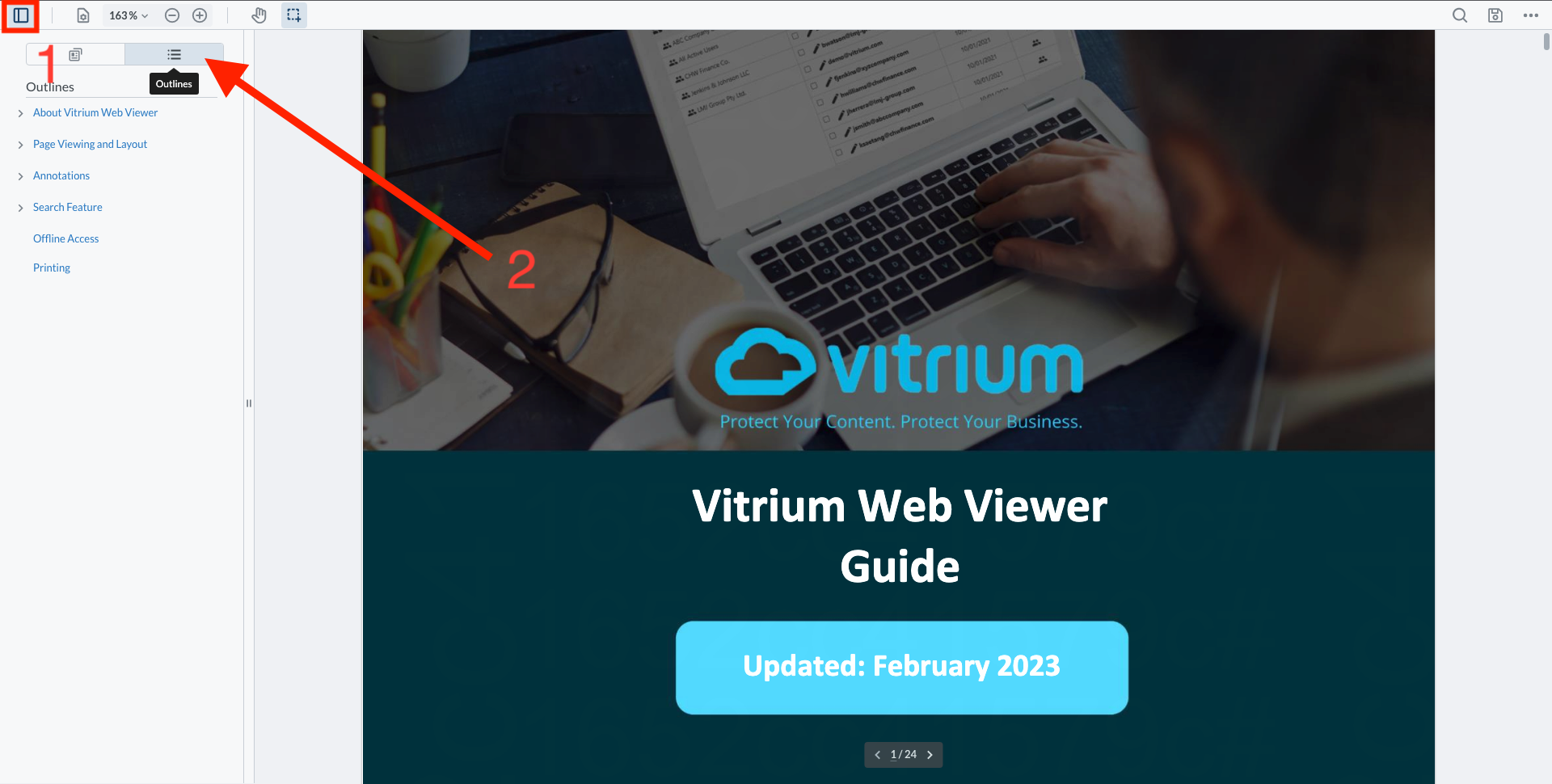 To view the Bookmarks in Adobe Reader, click the 'View' button, then click Show/Hide > Side Panels and check the Bookmarks option.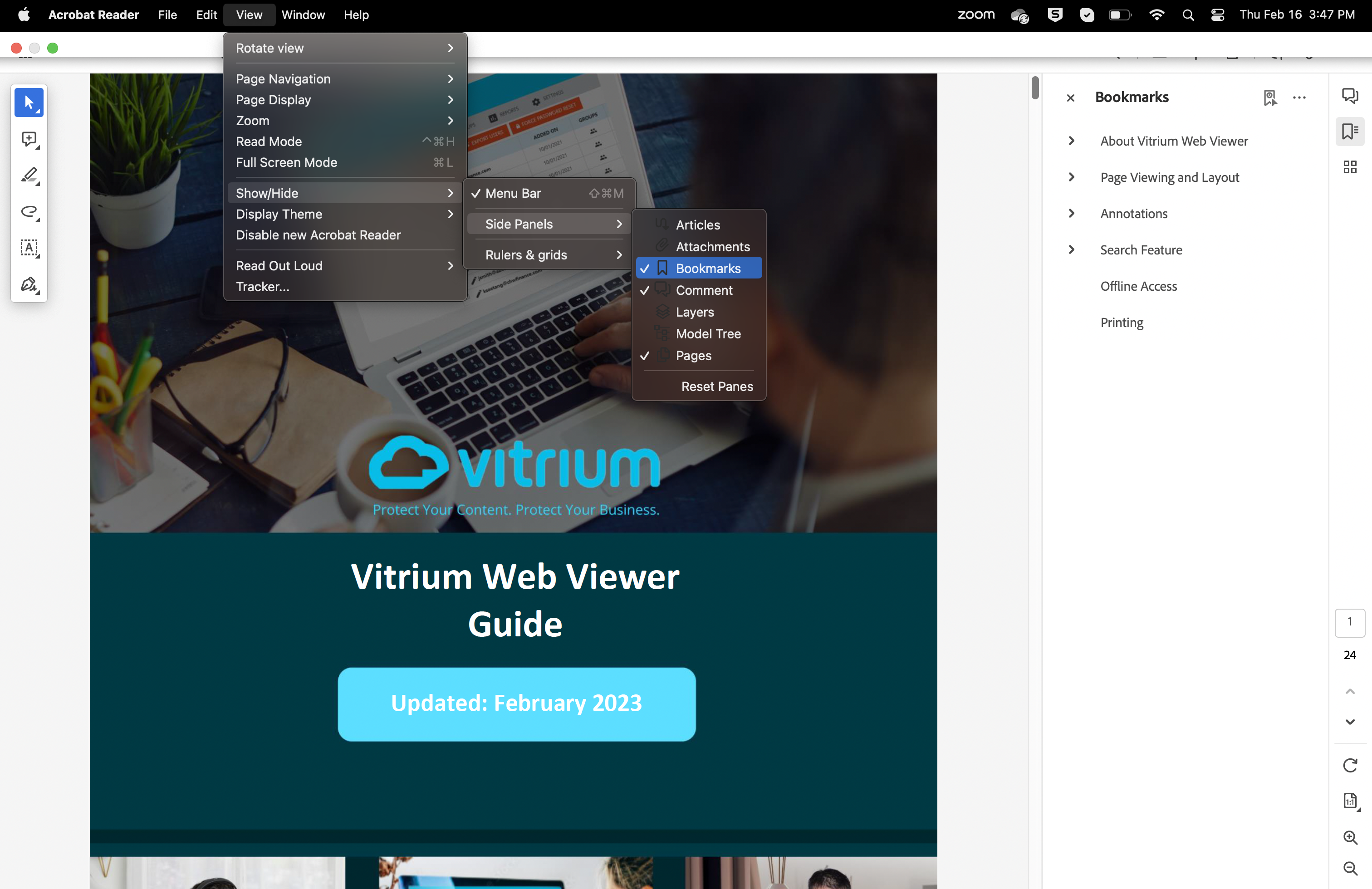 For information on how to add Bookmarks/Outlines to your content prior to uploading it to Vitrium, click here.